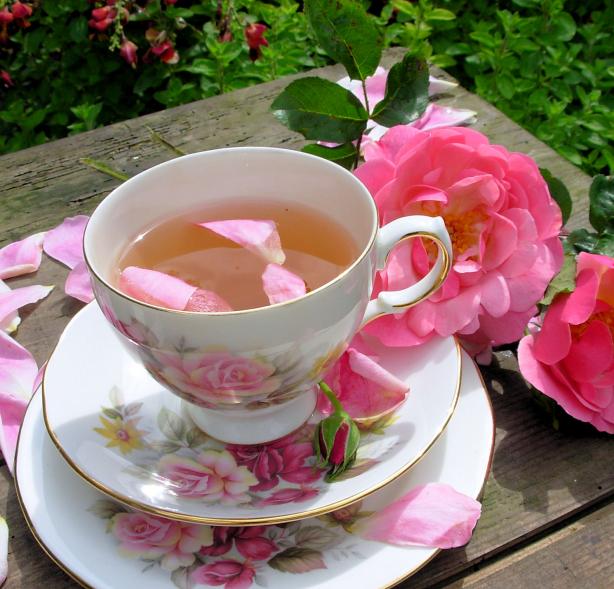 With the weather gets warmer, we find more and more spring blossoms blooming and herbs budding. Among various ways to enjoy the blossoms and herbs, how about drinking them as a cup of tea? Not only do they look and smell beautiful, but they also are beneficial for your health.
Rosemary teas are known to make your skin shine with ample content of antioxidant. Dried rosemary leaves are good too, but for the best result, use fresh leaves to brew the tea. However, drinking too much of rosemary tea should be avoided, especially if you are during pregnancy.
Rose petal tea is good especially for women as it prevents and reduces PMS by balancing estrogen. Also, rose petal tea contains 15 times more vitamin C than lemon. If you find it hard to find rose petal teas on sale, try cleansing fresh rose petals thoroughly and drying them to make loose tea at home.
Lavender is widely known to improve skin health by providing enough nutrients and oxygen necessary for healthy skins. Lavender tea is also good for those who are suffering from insomnia.
If you want to be creative, how about blending different kinds of herbs and blossoms? There is no set rule for blending, so try to come up with different variations to make the best combination. Here are some suggestions if you feel lost:
For black tea, combination of Dazzling (3), Rosemary (1) and Chamomile (1) is one of the most popular. For green tea, use your choice of green tea (3) and peppermint (1) for a refreshing combination, or combine green tea (2), rose petal (1) and fennel (1), which is good for digestive health.
Original document available from www.koreadaily.com/news/read.asp?page=5&branch=NEWS&source=&category=lifenleisure.general&art_id=4071922
Translated by Heewon Kim