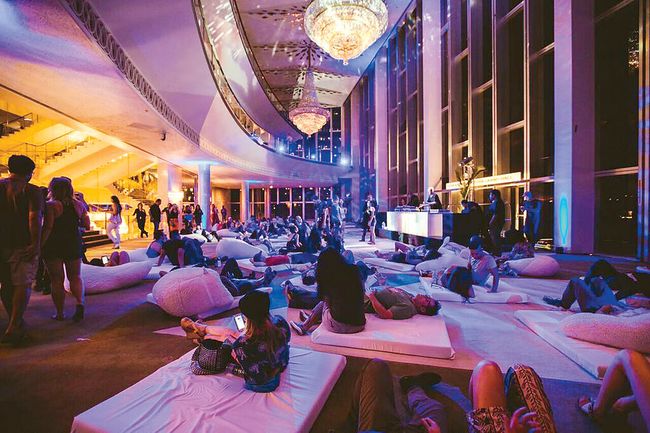 Los Angeles Music Center launches a special event for those who are suffering from insomnia, or just general public who wants to stay up all through the night having fun.
As you can guess from the title of this event, "Sleepless," it happens late night from 11:30 pm to 3 am, right before the sunrise. Events are held on Friday nights of April 1st, June 17th, September 23rd, and November 11th this year.
Designed to offer the public a new way to interact with sonical, visual, and spatial experiences, Sleepless is held in The Music Cneter's Dotothy Chandler Pavilion. At Sleepless, participants get access to The Music Center's afterhours backstage tour, dance hall, video installation, and other programs that offer new sensory experiences in one L.A.'s most iconic settings.
The event is open to the public and all ages are welcomed, offering music and dance programs for different age groups.
Artists scheduled to participate include Devendra Banhart & Josiah Steinbrick, William Basinski, Steele Bonus, Katie Byron, Daddy Differently, Dirty Dave, Pinchy Don, FM3 (Buddha Machine), Gifted and Blessed, Christina Gubala, Danny Holloway, Alexandra Pelly, Miko Revereza, Southern Soul Spinners, John Tejada, The Urxed, among others.
Admission is $20 with prior reservation and $30 for walk-ups. As space is limited, so it is encouraged to RSVP at www.musiccenter.org/sleepless.
Original document available from www.koreadaily.com/news/read.asp?page=5&branch=NEWS&source=&category=lifenleisure.general&art_id=4073772
Translated by Heewon Kim