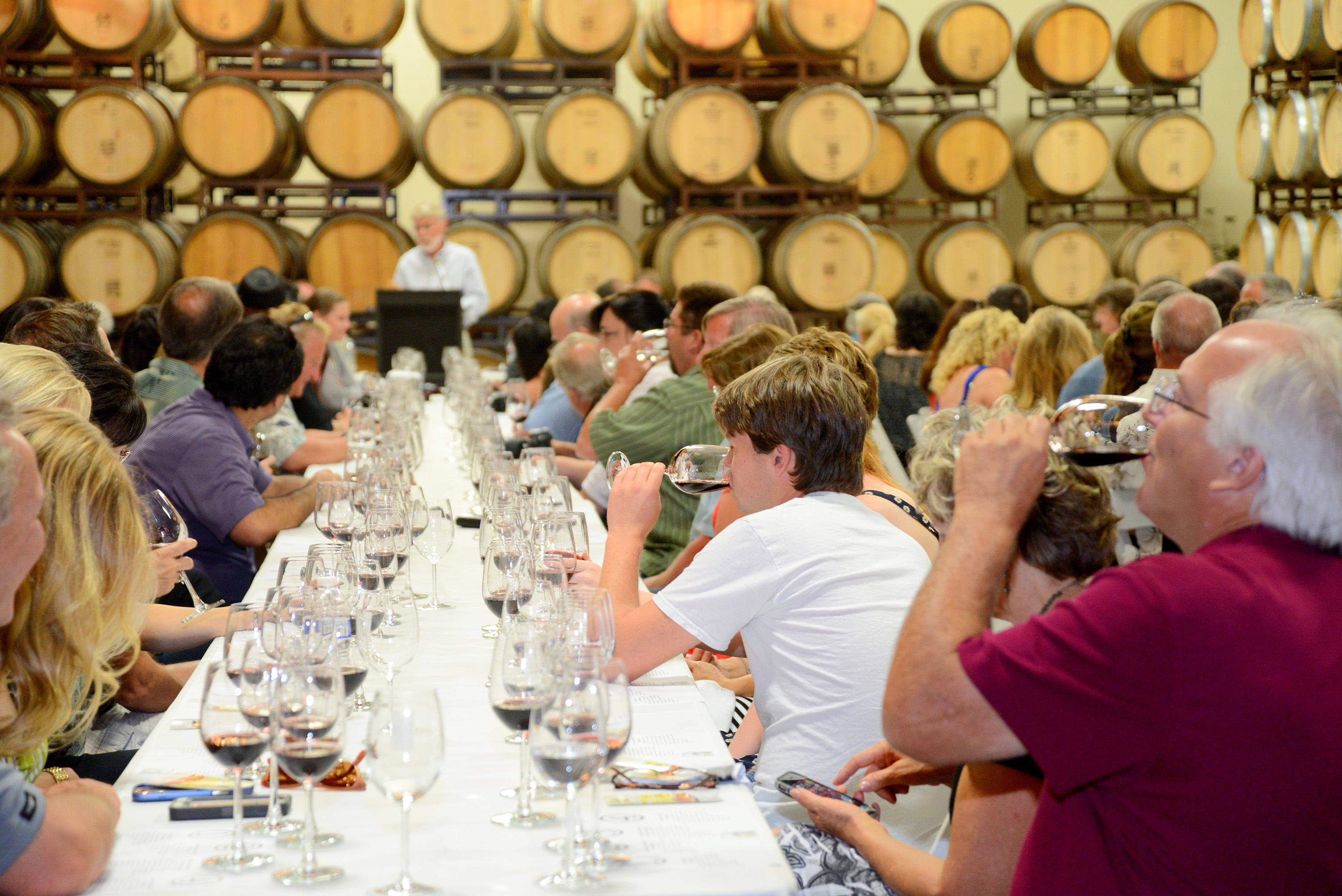 With more than 1,200 wineries in the state, California is the best state to explore the wide world of wine. Even though the weather allows more wineries in the Central California region, namely Napa Valley, San Luis Obispo, and Sierra Foothills, that doesn't mean that Southern California is a wasteland for wine grapes.
Temecula Valley is the representative wine countries in SoCal. 1.5 hours from Los Angeles and 1 hour from Orange County or San Diego, there are 35 wineries located in Temecula Valley. Wineries in the Temecula Valley grow and produce over 50 different varietals of wine; from Cabernet Sauvignon to Sauvignon Blanc, Merlot to Mourvedre, Viognier to Chardonnay.
Each winery offers wine tasting, mostly open from 10 am to 5 pm. Usually, 5 to 6 kinds are offered for $10 to $15. Some of the wineries operate tasting rooms with reservation only, so you may want to visit their websites before visiting.
Many wineries operate restaurants, serving foods that go perfectly well with wines. Such wineries include Baily, Callaway, Bel Vino, Mount Palomar, Wilson Creek, Thornton, Monte De Oro, and Ponte Family Estate. Many will require reservations, particularly on the busier weekends and holidays.
If you want something more active than sitting back and drinking wines, how about a hot air balloon adventure? You can experience the beauty of the Southern California Wine Country than from the vantage point of a hot air balloon.
Please visit www.temeculawines.org for more information, including winery listing.
Original document available from www.koreadaily.com/news/read.asp?page=37&branch=NEWS&source=&category=lifenleisure.travelnhobby&art_id=3152725
Translated by Heewon Kim