There is nothing better to do than seeing and smelling flowers to feel the spring. Even though pleasant weather of Southern California enables flowers to bloom anywhere, driving few miles to these places will make your spring in full bloom.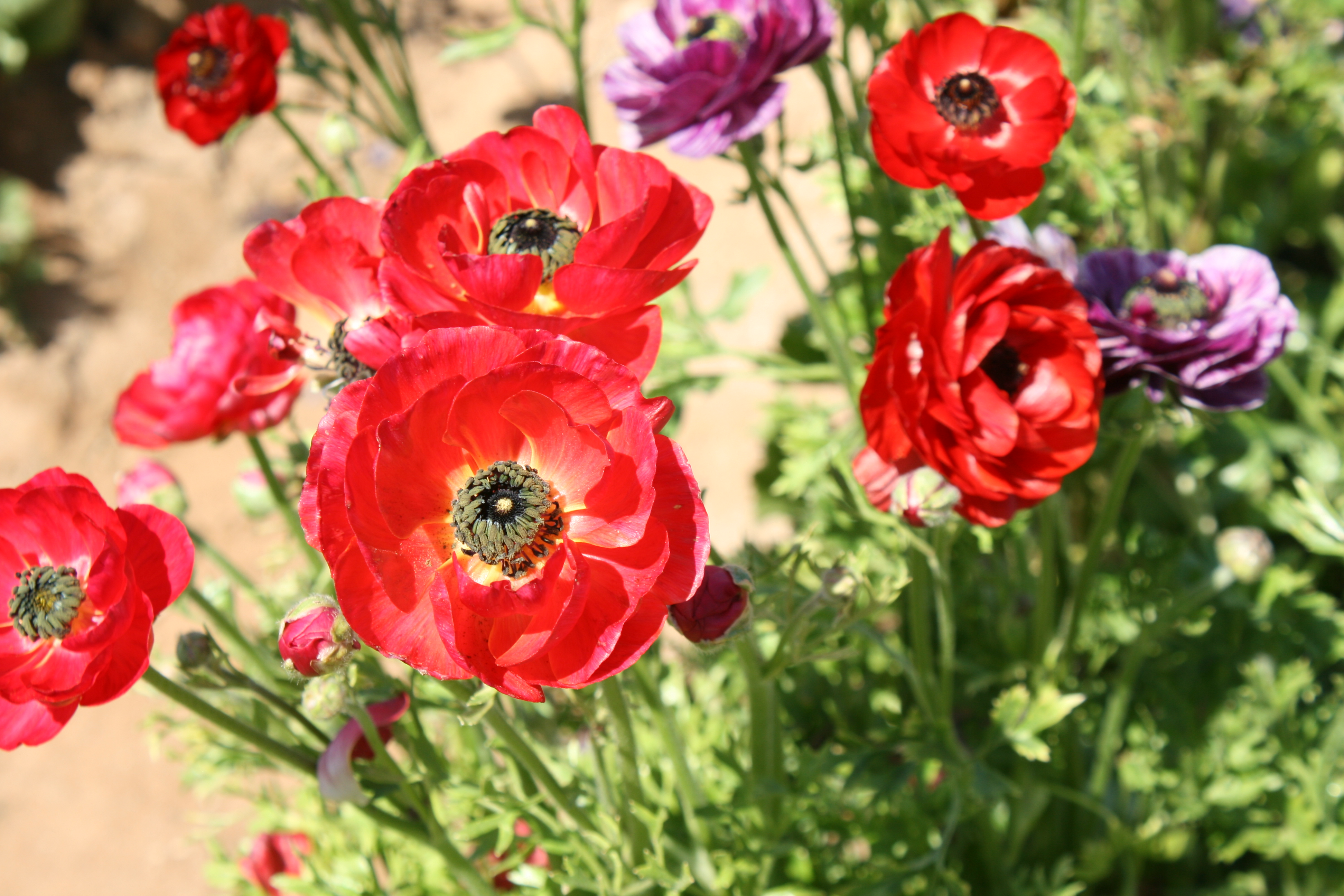 Antelope Valley California Poppy Reserve
As of now, A variety of wildflowers are beginning to bloom around the park, such as filaree, slender keel fruit, fiddleneck, goldfields, mustard, forget-me-nots, wild cucumber, blue dick, red maids, sun cups, wild parsley, fringe pod, silver puff flowers, and pygmy-leaved lupine.
Even though carpets of poppies are not expected this year due to continuous drought in California, poppies in North Poppy Loop will be in full bloom between late March and early April.
15101 Lancaster Rd, Lancaster, CA 93536
www.parks.ca.gov/?page_id=627
The Flower Fields at Carlsbad Ranch
The nearly fifty acres of Giant Tecolote Ranunculus flowers that make up The Flower Fields at Carlsbad Ranch are in bloom for approximately six to eight weeks each year – from early March through early May. During the spring season, the fields are open to the public with $14 of admission fee for adults.
5704 Paseo Del Norte, Carlsbad, CA 92008
www.theflowerfields.com/
Descanso Gardens
Spring is the best season to visit Descanso Gardens, with variety of flowers including cherry blossoms, tulips, irises, roses and other beautiful flowers bloom all around the gardens. Descanso Gardens is open daily from 9 am to 5 pm with $9 of admission fee.
1418 Descanso Drive La Canada Flintridge, CA 91011
www.descansogardens.org
Original document available from www.koreadaily.com/news/read.asp?page=31&branch=NEWS&source=&category=lifenleisure.travelnhobby&art_id=3261005
Translated by Heewon Kim