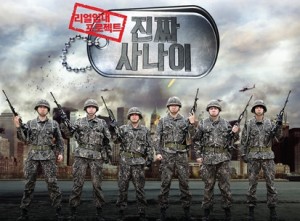 What is Real Men?
Real Men is a popular variety show where a team of celebrities experiences the Korean military as real soldiers.
Who is on the show?
Each season has a cast consisting of different singers, actors, comedians, and broadcasters who go through intense physical training, abide by military code of conduct, and build a close-knit community through the memorable experience – just like the military.
S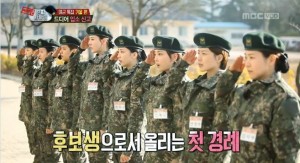 hortly after MBC aired the first season of Real Men in April of 2013, MBC launched a female edition the following year.
Kpop idols star on the show to appeal a different side of their character to the audience. A few memorable Kpop idol appearances include ZE:A's Hyungsik, Girls Day's Hyeri, and f(x)'s Amber, all of whom received tremendous media coverage and attention for their performance on the show.
Real Men balances both realistic as well as fictional characteristics about Korean culture and military. What parts of the show is reflective of reality and what parts are solely fictional?
REALITY: What does Real Men reveal about Korean culture?
The topic of the show is familiar and relatable to the Korean male audience, because South Korea requires mandatory military service for all males between the ages 18 and 35.
Military service is a defining experience for all males. So the idea of making a reality television show out of it adds an element of fact-based truth to the show. Participants must cut their hair, take showers under the time limit, and participate in real military practices including enduring exposure to CBR (chemical, biological, radiological air).
Additionally, each team visits a different unit every season. Their experiences differ depending on the location, which is also true to real-life, because each unit has distinct characteristics and culture.
FICTIONAL: What aspects of Real Men are fictional?
Real Men is set up to have designated roles and characters.
For every season, there is usually one super fit member who excels in all the physically demanding training, one old member who brings in traditional aspects to the current military and one foreign member who has trouble adjusting to Korean culture. The funny, creative captions help solidify each of these characters.
Other pre-arranged fictional elements include comedic scenes accused of being scripted.
What do you think about Real Men's depiction of the Korean military? Is it a valuable insight into Korean culture or a controversial fictional variety show?
By Hajin Lily Yi