If you ask me which K-pop boy group deserves more attention, I would say BTOB. Debuted in 2012, the group has released a number of albums already, mostly "mini" albums with one studio album in 2015.
Comprised of seven members, BTOB is a group of four four vocalists – Seo Eunkwang, Lee Changsub, Lim Hyunsik, and Yook Sungjae – and three rappers – Lee Minhyuk, Peniel, and Jung Ilhoon.
Contrary to their tender vocals and skillful raps highlighted in their songs, BTOB is most well known for their dorkiness (take a look at the picture below and you'll see what we mean).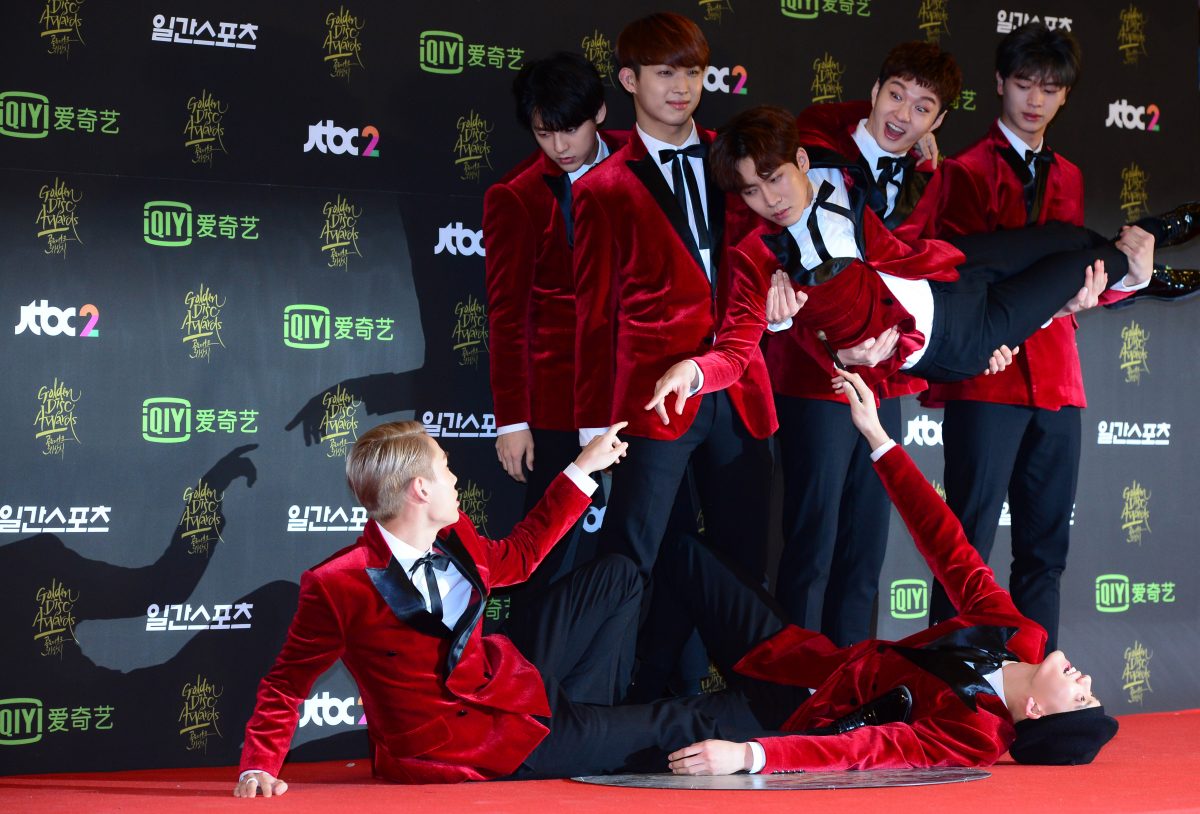 But don't let their playful mischievousness stop you from listening to their songs! Whether you're into ballad or dance genre, you'll be captivated by BTOB's charm by the end of the playlist below!
5. It's Okay (괜찮아요)
This R&B song, which highlights powerful vocals, is the title number of BTOB's first studio album, "Complete." The song's beautiful lyrics says "It's okay," soothing you when you're down.
https://www.youtube.com/watch?v=SNpuKLfv1EE
4. Summer Romance
"Summer Romance" is one of the brighter songs of BTOB. If neither dance nor ballad is your favorite genre, this one would be the perfect choice!
3. When I Was Your Man (내가 니 남자였을 때)
While "Summer Romance" makes the perfect summer song, "When I Was Your Man" somehow has good winter song vibes. The simple music video for "When I Was Your Man" features each member singing his part, so if you're trying to match voice with face, this will be a great place to start!
2. You Do You (너나 잘 살아)
BTOB fans all agree that "You Do You" is the hidden gem more people need to listen to.
1. I'll Be Your Man (기도)
Title number for the recently released mini album, "New Men," resembles other popular K-pop boy groups' songs the most. If you're a fan of K-pop in general, "I'll Be Your Man" will be your kind of song!
If you're new to BTOB's songs, use the playlist above as a guide to start your journey to this talented group!
Already a Melody? Please recommend your favorite and help us update the list!
+
Alexis suggests…
Remember That (봄날의 기억)
"Remember That gives a feeling of happiness that is forever."
Linda suggests…
Giddy up (어기여차 디여차)
"BTOB's past few albums included lots of calm, soothing tracks and they are all sooo nice~ If you prefer their older releases, style wise, "Giddy Up" would be really fun to listen to~~!!"
Jennifer suggests…
So Pretty
"'So pretty' is a really good song too!! Very sweet and playful and soothing yet fun! I think this should be on the list too!"

By Heewon Kim