The record store Hot Tracks inside Kyobo Bookstore in Gwanghwamun, central Seoul, transferred its location within the bookstore in November 2014. Along with the move, the record store also reduced its size from 298 square meters (3,297 square feet) to the current 202 square meters.
The decision was an inevitable choice that reflects the current reality, in which the online music market is showing rapid growth. In fact, the increasing growth of the online music market compared with in-store sales was first spotted in the early 2000s. And due to such changes, not as many people are willing to spend money on records nowadays.
According to the music website Genie, a total of 15,999 mini-albums (also called EPs) were released in Korea last year, while only 4,389 regular albums were released. These numbers are in contrast to those of 10 years ago, when 932 regular albums and only 262 mini-albums were released in 2005. In short, the trend these days is to record just one or two songs and release them as a mini-album only online.
In response to the shifting market, singers are coming up with unique methods to increase the sales of their records both online and offline. And one of the most effective measures is to make fans realize the value of possessing records. So, instead of consisting of just a single CD, which is how it used to be, albums now contain various other elements, including a photo album of the singer or group.
In terms of the online music market, it has become necessary for singers to find ways to get their songs on top of online music charts. Consequently, instead of releasing a set of tracks as a regular album, in which only the title song is highlighted, singers prefer to release only one or two songs at a time.
Meanwhile, one of the prominent changes seen in the offline music market is the size of records. Albums for sale at record stores these days look quite different from how they used to. Instead of complying with the norm of keeping the size of albums at 14 by 12 centimeters (roughly five by six inches), they have become a lot bigger. Some of them are so large that they don't even fit on CD shelves.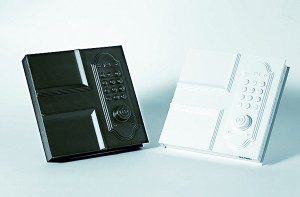 K-pop group 2PM's latest album, "No. 5," for example, is the size of a large box with a length and width of 21 centimeters. In addition, in accordance with the concept of their title track, "My House," the album features a three-dimensional automatic door-lock system on its cover. And when the door is opened, a picture of the six group members welcomes the buyer, and the CD is revealed behind the picture.
"It has become essential to create an album that awakens in buyers the desire to possess it," said JYP Entertainment, the home agency of 2PM.
"In order to achieve that, other elements in addition to songs should be included."
In some cases, singers collaborate with an artist to enhance the quality of their album design. Girl group 2NE1 of YG Entertainment, for example, worked on their second mini-album, unveiled in 2011, with pop artist Mari Kim. And the jacket for rapper Tablo's solo album "Fever's End," also released in 2011, was designed by artist Kim Nam-pyo.
Another effective way to boost album sales is to bring out a repackaged album, which means adding several new songs to a previously released album. In the case of boy group Shinee, they unveiled their fourth regular album, "Odd," in May. After three months, the band released a repackaged album, "Married to the Music," which included four new songs.
In the repackaged album, the band also included a new photo to set the new album apart from the original one. Another boy group, Exo, managed to achieve one million sales of their second album, released in March, which was in part due to their release of a repackaged version of the album three months later.
One of the pivotal moments in K-pop in the first half of this year was boy group Big Bang's strategic method of announcing their new songs: They unveiled two new tracks every month from May to August. And the group's plan is to compile all the songs released throughout the year into a regular album later.
The result has been highly successful. Every time they brought out new songs at the beginning of the month, their music dominated major charts. Their strategy was especially successful because in today's music market only title songs receive attention in most regular albums while the rest of the tracks are ignored.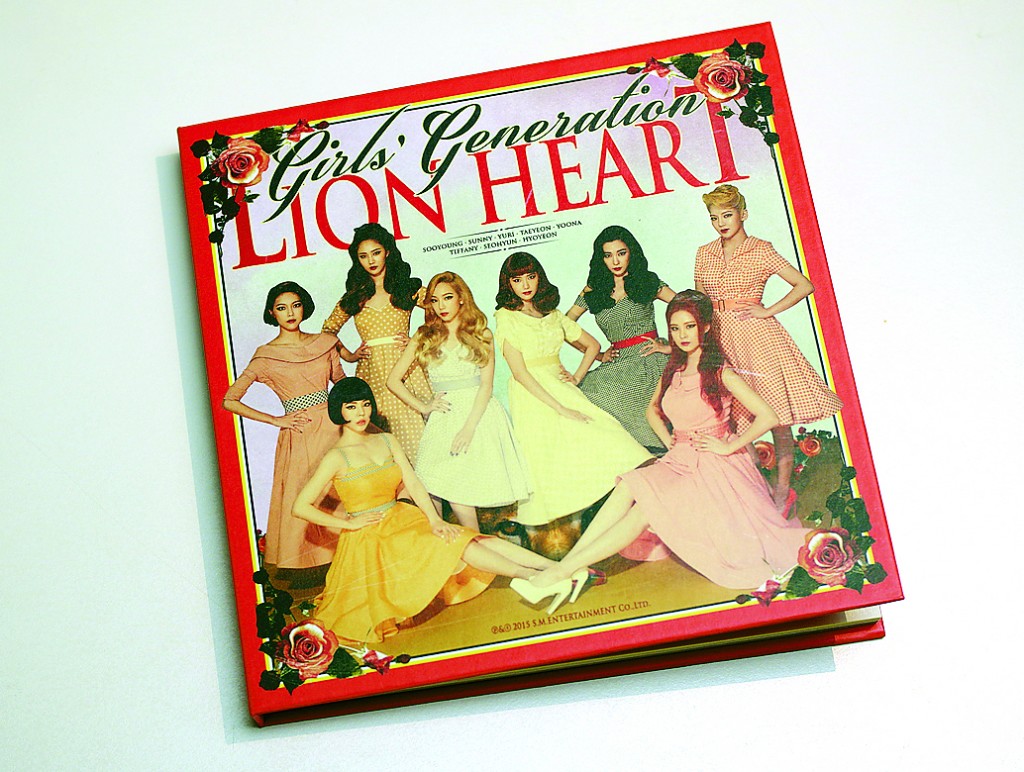 In a move similar to that of Big Bang, Girls' Generation also introduced their three latest title songs, "Party," "Lion Heart" and "You Think," separately.
In regard to these changing trends in selling music, veteran singer Lee Seung-chul expressed concern saying, "The means of producing a record should be changed in the [current] generation, in which online music charts have become important."
Music critic Kim Jak-ga explained, "In the past, a record itself was regarded as something to possess and be used to appreciate music. Currently, however, offline records are thought of as something to be possessed, while online music is perceived as a means to appreciate music."
"As music's volatility has become a lot more powerful under the influence of online music charts, it has become crucial to endlessly release new songs and create waves."
BY HAN EUN-HWA [jin.minji@joongang.co.kr]