When people think of "matchmaking," the term often summons images of elders creating couples based on signs from the heavens or aunts trying to find dates for their older nephews. Yet times have changed, and Korean matchmaking company DUO is determined to help singles navigate the choppy waters of the dating pool and find life partners.
The following interview with David, one of the representatives at DUO's LA branch, describes exactly what DUO offers.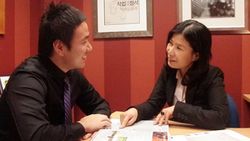 1) Q. What is DUO?

We begin with a textual, verbal, and visual consultation to determine your easily recognizable as well as your hidden preferences. We then send you and your matching candidate to each other's profiles. If both parties mutually like each other, we notify each party and set up a time and location for the initial encounter.
After each, we ask for a detailed report in person or via phone to learn about everything you liked or disliked about your candidate. We use this detailed feedback to adjust when finding your next potential candidate.
We also take pride in accommodating members with their own private couple managers to assist continuously over the phone and in person, with prices varying depending on your preferences. If you have very specific preferences; for example, if your partner has to be a neurosurgeon from a third generation Christian household who was born in the year of the Monkey, that would require us to extensively scour through our international databases to find those specific candidates, [and would therefore be more expensive].
Our Korean branch originated in 1995, and our LA branch was established in 2000. The reason for our high success rate of 50% of our candidates getting married is because we extensively screen individuals who are serious about marriage, metric, and non-metric qualities.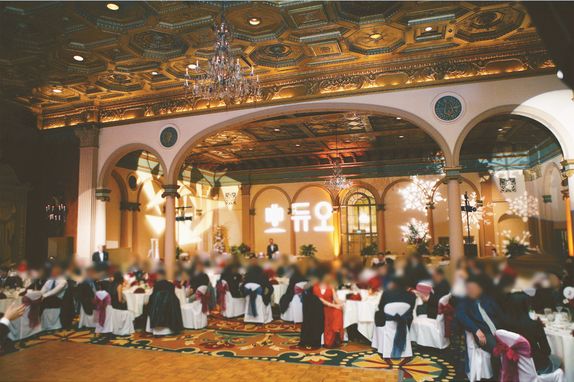 2) Can you tell us about DUO's special Christmas event on November 28? 
Everyone's so busy these days and they just don't have the time or the opportunities to meet professionals of their caliber.
Our goal is to provide a fun and lively atmosphere for our members to socialize and meet special people during the holiday season. It's also to showcase our professional matchmaking services to Korean American professionals who not currently members.
3) What programs does the event offer?
This elegant event will be held at the Hilton LA with an open bar. Our special MC and DJ will facilitate an entertaining night filled with speed dating, games, and dancing.
4) Who should attend the event?
Any single Korean American professionals willing to let loose and have fun are great candidates. Participants will enjoy an entertaining, de-stressing evening with opportunities to meet special people via eclectic activities including our trademark speed dating event.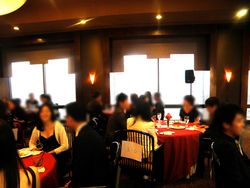 5) Do you have advice for first-time participants?
First of all, it's a party. So, participants should simply come eager with anticipation and excitement. Our priority is for them to have fun.
We do advise gentlemen to wear semi-formal or formal attire and ladies to wear cocktail dresses. Another thing we advise is for participants to come prepared with some questions they want to ask during our speed dating event because they will only have a short amount of time per candidate.
6) How can people participate?
Contact me by phone 213-383-2525, email me at david@duonet.com, or visit in person at 3055 Wilshire Blvd. #505.
For those who can't make this event, we also provide other popular events such as our hiking events, golfing events, and social mixers throughout the year.
DUO's pursuit of excellence sets them apart from other matchmaking services. With perks ranging from a personal "couple manager" to fun outings, you want to have DUO by your side.
By Justin Yoon