Good morning! It's Monday, April 10, and I'm Mooyoung Lee, a reporter for Katchup Briefing, the Korea Daily's English weekly newsletter service. In Issue 2 of Katchup Briefing, I will cover an interview with Karen Bass, the first black female mayor of Los Angeles, the second-largest city in the United States.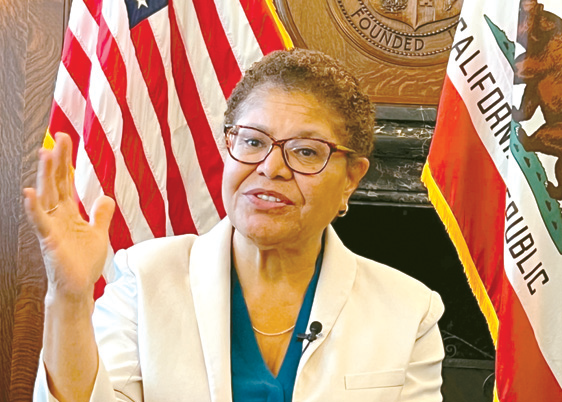 During my interview with LA Mayor Karen Bass on April 3, she was eloquent and full of confidence when discussing her pet policies, especially her approach to homelessness. However, she appeared indifferent to, or even aloof from, issues regarding the Korean community. That was the impression I got from the interview.
Initially, the face-to-face interview was scheduled for 2 p.m. on March 22 to mark her 100th day in office, which fell on March 21. However, the plan was called off at the last minute while we were en route to City Hall in a passenger car. Her press aide explained over the phone that Mayor Bass had to intervene in the negotiation to end the LAUSD (LA Unified School District) strike. The press aide offered an email interview instead, but we declined the offer since the Korea Daily had already published an email interview in January in the form of New Year's greetings to the Korean community.
Later, an interview with Mayor Bass was rescheduled in the press room of the City Hall at 3 p.m. on April 3. During the interview, Mayor Bass explained her signature policy, the Inside Safe initiative, with passion and confidence. She took office on Dec. 11, 2022, and her first executive order as mayor was to declare homelessness in Los Angeles "a state of emergency." The Inside Safe initiative is a citywide proactive housing-led strategy launched by Mayor Bass to move homeless people from tents and encampments on the streets into motels (temporary housing). There are over 40,000 unhoused people in the streets of LA. To mark her 100th day in office, Mayor Bass announced that more than 4,000 homeless people, including more than 1,100 through her Inside Safe initiative, would be housed. "Inside Safe was able to get 1,100 people off the street into motels. That is temporary housing. Now we're looking to move those people from motels to permanent houses," said Bass. Thereafter, she confidently and eloquently explained her fight against the homelessness crisis.
However, when asked about issues affecting the Korean community, she did not present substantial policies or ideas. "I want you to know that the mayor's office is open and accessible to anyone and everyone. If Korean American businesses would like to come together and meet with me, anytime. All you have to do is just invite me." Bass did not reach out to the Korean community, instead, she asked the Korean community to come to her first. This tone is very different from her active outreach to other issues.
In an email interview published on Jan. 10, Mayor Bass vowed to support minority small businesses in the jurisdiction, stating that "the best solution is to listen to the voices of the residents affected by the problem, and in that sense, we plan to listen to the opinions and demands of Koreans." Although she promised to listen to the opinions and demands of Koreans, she repeated almost the same sentence again in the latest interview, which suggests it was just a politician's lip service.
The Korean community is facing safety concerns due to the increase in Asian hate crimes, rapidly increasing shoplifting and armed robbery, and soaring interest rates on loans, which are choking small businesses in Koreatown. Unfortunately, over the past three months, Mayor Bass has not visited or listened to any of these problems that Korean Americans are facing.
During the interview, Mayor Bass attributed the increase in Asian hate crimes to the U.S. Congress and simply suggested reporting any hate crimes. However, this approach seems indifferent and not proactive enough. If the police were to trace and crackdown on Asian hate crime offenders seriously, it could send a warning message to anyone who has a grudge against Asians and potentially suppress their actions.
In February, a Korean man collapsed after being attacked by three Black men, presumably in their 20s, on his way to the Wilshire/Western station of the Metro. The three assailants are still at large.
Despite her promises, Mayor Bass has made little substantial progress on the issue of Asian hate crimes. In the January email interview, she stated that she would respond to racial hatred crimes suffered by Asians and Koreans in the jurisdiction with zero tolerance, but there has been little follow-through.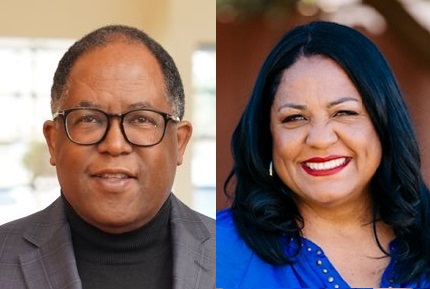 There is a further episode of Mayor Bass's indifference to the Korean community. She explicitly stated that there should be no special election for the District 10 seat vacated by the guilty verdict on March 30 of Councilmember Mark Ridley-Thomas. However, since District 10 includes Koreatown, where many Korean Americans run their businesses, the Korean community should have been consulted on this issue.
I understand that Mayor Bass thinks it's an unnecessary waste of money to spend $14 million on a special election that would fill the vacated seat for only about four months. I'm sure the taxpaying voters think so too. Even so, if they had any respect for the Korean community, they should have at least asked for input before making the announcement.
Furthermore, Heather Hutt, who was appointed last year as acting councilmember for District 10, announced her bid for the District 10 election before Mark Ridley-Thomas's trial on federal corruption charges had even begun, and Hutt has already started campaigning. Paul Krekorian, president of the LA City Council, plans to pass a resolution on April 11 to keep Hutt as acting councilmember until the general elections, which will start in September 2024 in LA. The acting District 10 councilmember will have a huge campaign premium. This is clearly a false start.
The Korean American community also bears some responsibility for Mayor Bass' indifference. In last year's mayoral election, several influential Korean American organizations did not endorse Bass during the campaign. As a result, we cannot expect Mayor Bass to prioritize the needs of the Korean community.
However, there is some good news. Mayor Bass has invited the Korean community to get involved and engage with her office. Her door is open, and she is willing to meet with them. "If you are interested in being police officers, please apply. If you are interested in working for the mayor's office, please apply. We have a lot of hiring to do, and you would be welcome," Bass said to Korean Americans.
Therefore, it's essential that the Korean American community responds to this invitation and actively participates in public life. They should apply for jobs in the police force and the mayor's office, as suggested by Mayor Bass. The Korean American community must take a proactive approach to raise its voice and make its presence felt in the city's decision-making processes.
BY MOOYOUNG LEE  [lee.mooyoung@koreadaily.com]
PS: It's worth noting that Mayor Bass unsubscribed from Katchup Briefing right after receiving the inaugural newsletter, which covered the issue of Asian hate crimes. It's unclear whether she disliked reading about this topic or simply did not find the newsletter useful. It's also possible that it was one of her aides who unsubscribed. Regardless, I hope that Mayor Bass will have the chance to read this Issue 2, which includes the interview with her. In any case, I will continue to provide informative news content that policymakers can benefit from in future issues.
---
News updates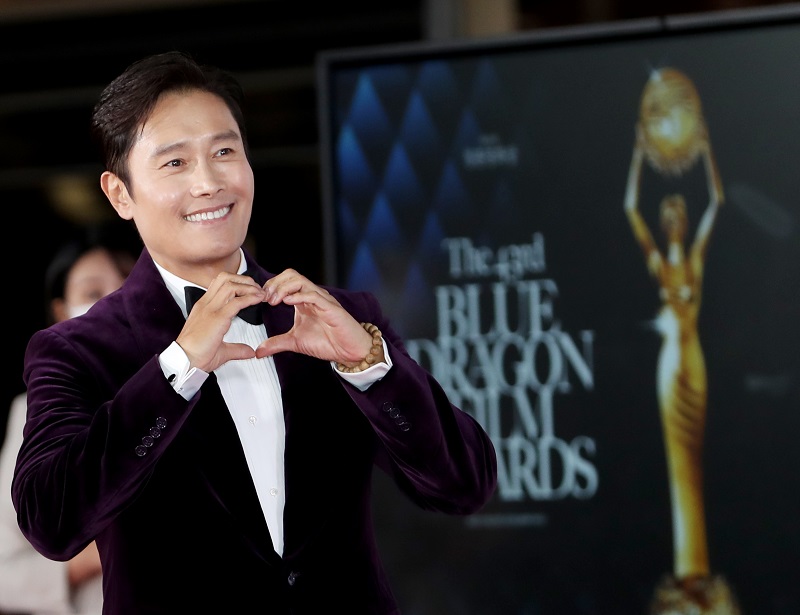 1. Byung Hun Lee of Squid Game will attend Hallyu conference at Stanford University
The Walter Shorenstein Asia Pacific Research Center (APARC) at Stanford University is hosting a conference on "The Future of Hallyu: Korean Cinema on the Global Stage" on April 19 at McCaw Hall. Hallyu, or Korean Wave, refers to the international diffusion of South Korean culture. The conference, which celebrates the institute's 40th anniversary this year, will feature speakers such as Christopher P. Hanscom, professor of Asian languages and cultures at UCLA, and Joo Ok Kim, associate professor of communication at Texas A&M University, who will explore new directions in K-drama and Korean studies. Ji Eun Park, known for her work on "My Love from the Star" and "Crash Landing on You," will talk about her experiences writing K-dramas in conversation with Stanford University Professor of Drama Young Jin Lee. Byung Hun Lee, who has appeared in Korean dramas and films such as "Squid Game" and "Mr. Sunshine," as well as Hollywood films such as "Red: The Legend," will also be in attendance to speak with the audience, including Stanford students.
Korean text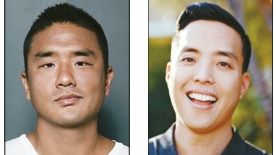 2. Amazon Studios is producing a new drama called 'Koreatown'
Amazon Studios is developing a one-hour drama called "Koreatown," written by Gene Hong and produced by Alan Yang, about a nightclub owner and two Korean-American brothers who turn to drug dealing to save their dying mother. The brothers are in recovery from addiction and must overcome their complicated pasts to engage in the dangerous deal. The drama is set in Los Angeles Koreatown and is being produced by Universal TV in association with Amazon Studios, which has released Korean dramas like "Island" and "Seo Jin-ne" on Amazon Prime Video.
Full story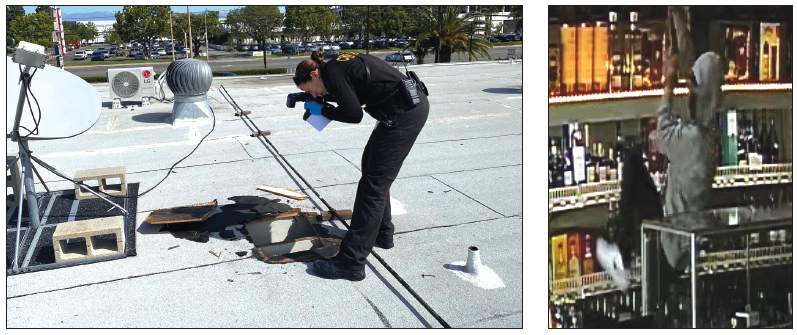 3. Korean-owned liquor store in Buena Park shoplifted by thief from rooftop
First Stop, a liquor store owned by a Korean descent in Buena Park, was robbed in broad daylight when thieves used chainsaws to break through the store's roof, slide down a rope, and steal lottery tickets, cash, and cigarettes before climbing back up the rope and fleeing. The incident happened even though the store had solid steel doors, which the thieves attempted to cut through about a month prior to the robbery. Korean-American business owners in the area have been targeted multiple times recently, and the community is urging others to be vigilant. The stolen lottery tickets were federally taxable, and the police and other agencies are investigating the crime.
Full story
4. Golf course thieves target unattended carts and bags in OC
Thieves stole thousands of dollars from the Westridge Golf Course in La Habra, Orange County, on March 30. The Korean-American golfers realized that their valuables and cash were stolen from their unattended golf carts and bags only after completing their game. The total amount of money stolen from the seven people in the group was about $2,500. According to Korean-American golfers, thefts have increased at golf courses since the pandemic, and they recommend golfers not bring valuables or cash to the golf course
and take precautions to protect their belongings.
Full story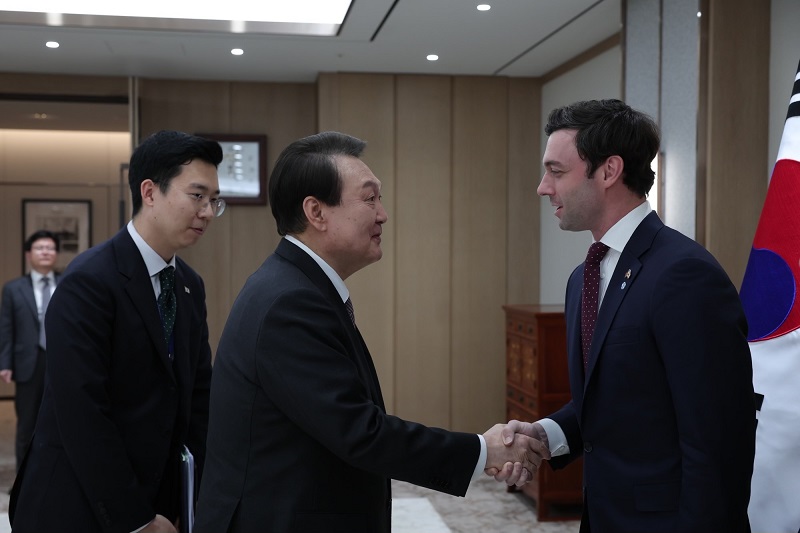 5. South Korean president to address to U.S. Congress on April 27
A U.S. congressional delegation led by House Foreign Affairs Committee Chairman Rep. Michael McCaul and U.S. Senator Jon Ossoff has asked South Korean President Yoon Suk Yeol to give an address to the U.S. Congress during his state visit to the United States on April 27, marking the 70th anniversary of the Korea-U.S. alliance. Six previous Korean presidents have given a speech to the U.S. Congress, and Yoon expressed his willingness to do so during his meeting with the lawmakers. During the delegation's visit to South Korea, they met with Korean officials to discuss strengthening the alliance and coordinating on North Korean threats.
Full story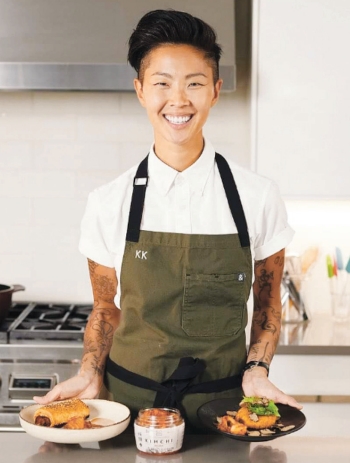 6. Korean American Chef Kish develops new recipes with kimchi
Celebrity chef Kristen Kish, who was adopted by an American family as a baby, has partnered with global kimchi brand Jongga to create fusion dishes combining Korean and American cultures. Kish believes that kimchi can enhance the flavor and umami of American food, and encourages people to use it as a topping on familiar dishes to make it more approachable. She also emphasizes the importance of reducing food waste and notes that Jongga's kimchi is more than just an ingredient, as it supports biodiversity preservation.
Full story