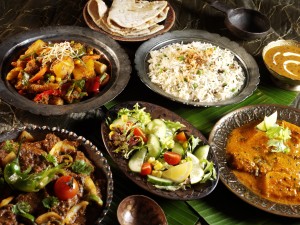 What comes up to your mind when you think of delivery food? Pizza and what else? Not much. However, to many people's benefit, there is a newly rising trend of food delivery service. Due to the convenience, many people seek this option; thus, the food industry is investing much effort to promote this trend. Currently, there are a few main delivery services that customers use often.
Grubhub                                                                                                     Grubhub has initiated the food delivery service in the United States. It started in Chicago, IL in 2004, and currently is available in around 700 cities within the country dealing with more than 30,000 restaurants. The delivery fee ranges from $1~4.99 depending on the restaurant, and some even offer free service if you meet a certain price range. There is a variety of cuisine options including Korean, Japanese, Indian, American, Italian, Chinese, and dessert.
Postmates                                                                                                 Postmates charges $3.99 per delivery for local fast food restaurants such as McDonald's and KFC or Starbucks coffee. They also deliver products ranging from pens to detergents from Walgreens. There is no annual fee. In Los Angeles, Postmates deliver popular restaurants such as Boiling Crab, Lawry's Carvery, EMC seafood, and more.   
UberEats                                                                                                         Many of you probably use Uber, and have heard about UberEats, but never considered using it. UberEats is popular in big cities like Los Angeles and New York. It features trendy restaurants that have partnered with Uber, and even delivers macarons, cookies, and ice cream.
RushOrder                                                                                               RushOrder works with many restaurants around Korea town. You can reserve, pre-order and deliver food. If you are in a hurry, you can order food and pay before arrival. RushOrder contains more than 100 Korean, Japanese, Chinese restaurants.
Original document available at http://www.koreadaily.com/news/read.asp?art_id=4120685
Edited by Sooahn Ko