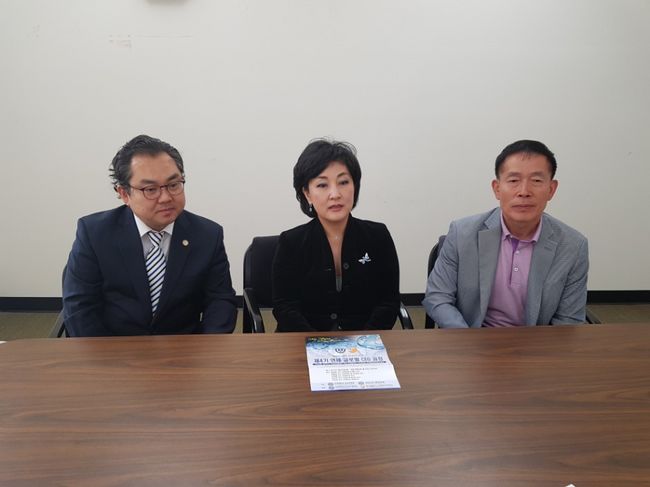 Korean-America's largest MBA program Yonsei Global CEO (YGCEO) will be held for a month between July and August.
This year's program marks its fourth year as 105 students have completed the month-long study.
The YGCEO program this year will start on July 27 at L.A. Koreatown's Oxford Palace Hotel for five weeks until Aug. 26. Faculty will consist of Yonsei University's MBA program professors. Their lectures will center on management theories, marketing strategies, analyzing the rapidly changing global economic environment and becoming a creative entrepreneur.
Professor Young-chan Kim will conduct the first week's lecture on marketing strategy keywords to lead the market. Princeton Seminary graduate Sang-keun Kim will lead the second week lecture on becoming a creative entrepreneur, followed by Harvard graduate Tae-yoon Sung on understanding global economy and Dong-il Jeong on new leadership. The last week's lecturer is Sung-ho Lee, who will speak to students about the creative leader required in today's generation.
"We launched this program with Okta LA for Yonsei University to provide guidance for the Korean-American community," YGCEO chairwoman Sophie Park. "Korean businessmen and experts don't have many opportunities to expand their learning, so our goal is to give them new information."
The students who complete the YGCEO program will earn the eligibility of a Yonsei University alumni. Graduates will receive certificates, Yonsei University's Seoul campus library pass and free admission to the institution's management forums. They will also receive 50 percent discount at Yonsei Severance Hospital.
Tuition is $4,000. Only 35 applicants will be accepted.
▶Inquiry: (213)536-1905, www.ygceous.com
By Hyunwoo Kim