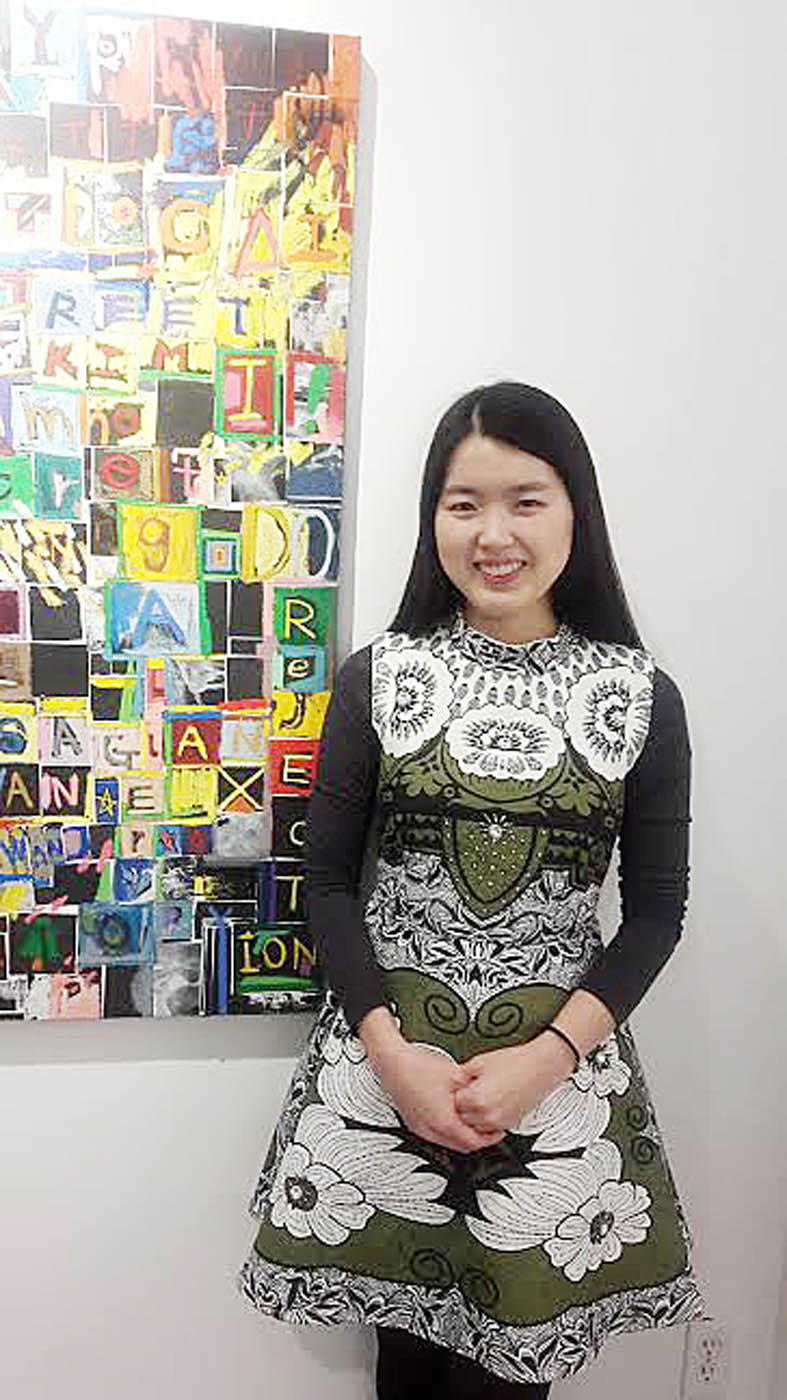 New York City painter Sun-sook Kim, 38, recently opened an exhibit to display her artwork that chronicles her full recovery from breast cancer.
It was only 13 months ago when Kim lost one side of her breasts due to cancer. Despite what must have been a tough road to recovery, Kim seemed rather composed throughout the interview with the Korea Daily.
What is more, it was almost surprising to see that Kim has been able to keep her baby face, as well as a youthful, long straight hair, even after overcoming a life-threatening illness while raising an 8-year-old boy in the process. Her exhibit, Dreaming Stranger, will be held between Feb. 2 and Feb. 15 in Manhattan's Able Fine Art NY Gallery.
Kim said that the mission of her latest works is to deliver hope and positivity.
Even many of Kim's previous works contained what seemingly reflected her feelings of struggling through and eventually overcoming breast cancer. One painting—titled Breast Pancake—depicted a person, presumably Kim herself, playing piano without one of her breasts, but with three eyes. The notable theme of Kim's paintings was the smile that was on the faces of every character in her works.
The bright pastel toned colors of her drawings also gave the images a sense of positivity.
"I didn't want to dwell on sadness even though I feared losing my femininity," Kim said. "There are people, even the physically healthy ones, who feel lonely and hopeless. I wanted to deliver a positive message to those who want to give up on their lives."
Even when Kim was not able to use her arms during her recovery, she did what she could to draw on her sketchbook with a pencil. "I didn't want to lose my motivation even during the most painful times of my life," she said.
"That I could dream and draw even during a moment like that became the strongest painkiller for me," Kim added. "Drawing was my only escape when problems in my family made life difficult to endure for me. When I was battling cancer, drawing gave me a reason to dream happily."
Kim said her goal is to continue to promote her cause of convincing her audience that cancer could very well be a moment of realization rather than a road to death. She also plans to collaborate with galleries in Philadelphia to participate in art fairs abroad.
"I thank my cancer for reminding me how precious and beautiful life is," Kim said. "I was never satisfied with myself and my reality. I felt I was inept. Now, it's the opposite. I learned to accept myself. I now believe that if I'm not happy at this very moment, there is nothing else to look forward to."
A graduate of Hongik University's prestigious art school, Kim has been holding her own exhibit every year since 2012.
By Joo Young Hwang