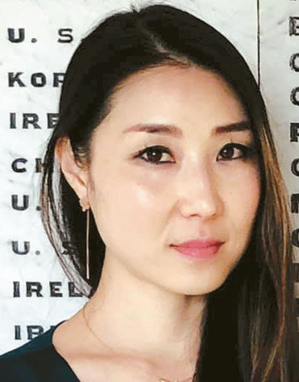 Hanna Kim (Korean name Kim Ye-jin, 39), a former assistant secretary of the Ministry of Health and Welfare, was appointed as Asia-Pacific policy adviser to the White House Chief of Staff.
Policy Advisor Kim announced, "I started working as an Asia-Pacific account advisor at the White House Chief of Staff's Office on the 2nd."
"We work with Asian, Native Hawaiian, and Pacific Islanders (AANHPI) communities to advance the president's agenda and advise him on the president's domestic and international policies affecting the AANHPI community," explained Kim.
"I am happy to contribute to strengthening the relationship between South Korea and the U.S. and to work to raise the status of Koreans," said policy adviser Kim.
Currently, there are 24 million Asian Americans, 1.6 million Native Hawaiians, and Pacific Islanders living in the United States. The Asian-American community has grown by more than 35% over the past decade, showing the fastest growth.
She served as assistant secretary at the Ministry of Health and Welfare's public affairs office for one year from July 2021 and served as a strategic advisor for the COVID-19 public education campaign from July to the end of December last year.
Kim, who served as senior adviser to former Congressman Charles Rangel, a close-knit lawmaker from 2009 to 2016, focused on projects to thank Korean War veterans and honor their sacrifices.
She also contributed to the establishment of the Korean War Veterans Day in the U.S. and formed Remember 727 by gathering 1.5-year-old Koreans to host a candlelight cultural festival to commemorate the victims and pray for peace around the Armistice Day (July 27).
In addition, for four months from January 2017, she traveled to 26 countries around the world to express her gratitude to 200 Korean War veterans, and in 2018, she traveled to 50 U.S. states to meet Korean War veterans.
After immigrating to the U.S. at the age of 6, she returned to Korea after finishing elementary, middle and high school in California and graduated from Seoul National University's English department. She later completed a professional management program at UCLA and earned a master's degree from George Washington University's Graduate School of Political Management.