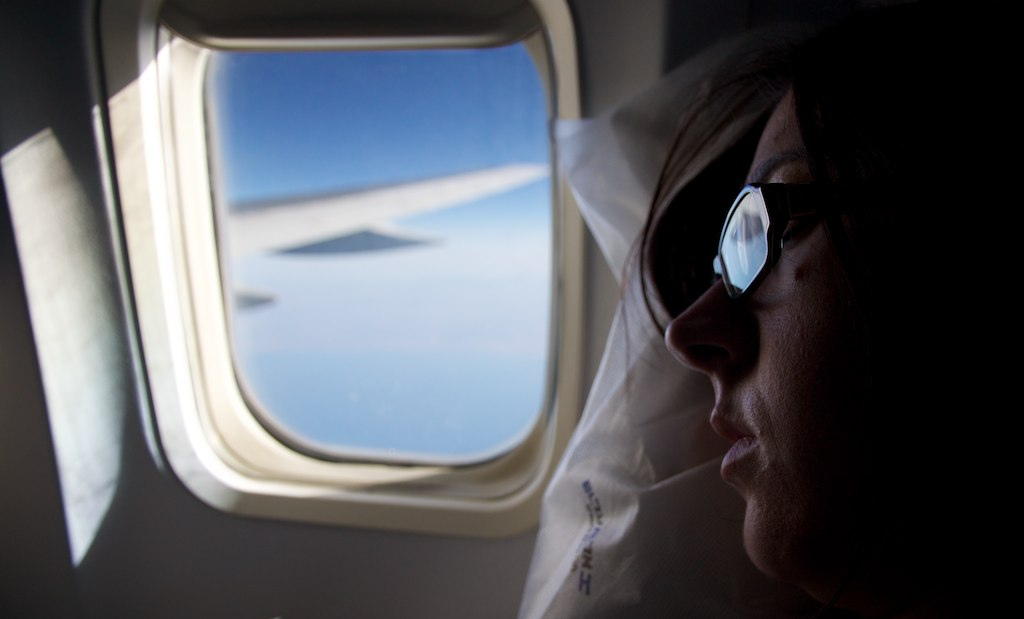 It's not a secret that sunscreen is a good idea for your skin health. However, you may wonder when to wear it and when not to. According to dermatologist, you will still want to wear sunscreen even on a plane, if you sit on a window seat.
There are two types of UV Rays that affect skins – UVA and UVB. Airplane windows do perfectly okay screening UVB, but not UVA. If your seat is by the window or near it, it's a good idea to carry a travel-size sunscreen with you on the plane.
Also, lower the window shade to screen the UV rays completely. When using sunscreen, apply again in two or more hours, depending on your sunscreen's SPF rate.
Original document available from www.koreadaily.com/news/read.asp?art_id=4159235
Translated by Heewon Kim