It's not fun to be unable to take a picture with your phone due to the storage issue. If you're using a Samsung, LG, HTC or other Android smartphones, try these to get away from 'insufficient storage available' messages.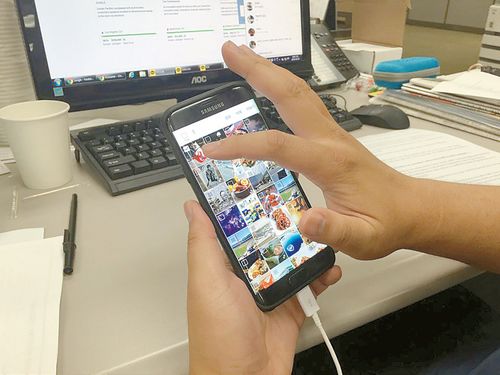 1. Clear Cache
Go to Settings and choose any app to see the total amount of space used by the app. You may not want to touch the "Clear data" button yet, since it will reset the app as a whole. What you want to do before that happens is to clear cache. Clearing caches will allow you some extra space.
2. Delete Photos
Photos, videos, memories… Things in your photo album take more space than you think. Before you wash away you photo album, however, make sure to back-up your precious memories either using cloud storages or using external hard drive.
3. Turn off the Auto-Downloads
When using Google Play Music apps or Podcast apps, turn off the automatic downloads to make sure they don't take the space you want to use for other apps.
4. Delete Offline Maps
The newest Google Map allows you to access to the map even when you're not connected, which is good except that it takes data up to 1GB. Go to Offline Areas on your Google Map to see how much space it uses for this function. Each offline map is available from here, where you can also delete unnecessary offline maps.
5. Uninstall unnecessary apps
I know it's hard to say good-bye to the apps you might need one day, but keep in mind that you can always re-download them when you need. Using Utility apps to track the app usages is one of the ways to find out which apps you need and you don't need. Try App Usage, App Tracker, or QualityTime.
Original document available from www.koreadaily.com/news/read.asp?art_id=4368801
Translated by Heewon Kim