K-pop girl group WJSN is back with their third mini album, "FROM. WJSN." Their new music video for the title number, "I Wish" is growing popular.
The new music video has a similar vibe as the previous one, "Secret." Directed by producer Kim Ji-young, the two fantasy music videos maximize WJSN's signature atmosphere.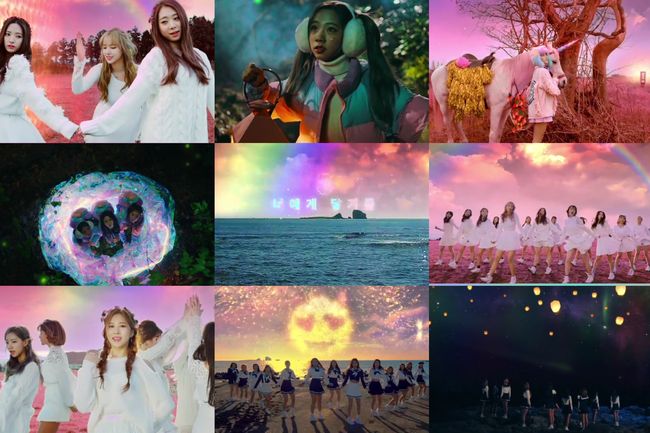 Under the theme of "cute deviance," WJSN members act "innocent girls who are curious of the universe as an unknown space."
WJSN is drawing more popularity than ever with this new release, placing its name on higher places of various music charts. The title song, "I Wish" is an impressive number that incorporates synthpop and rhythmical guitar sound.
WJSN's new album, "FROM. WJSN," was released on January 4 at 12 in the midnight. Thirteen members of the group are getting ready for the upcoming activities.
Original article by Kang Seo-jeong
Translated by Heewon Kim