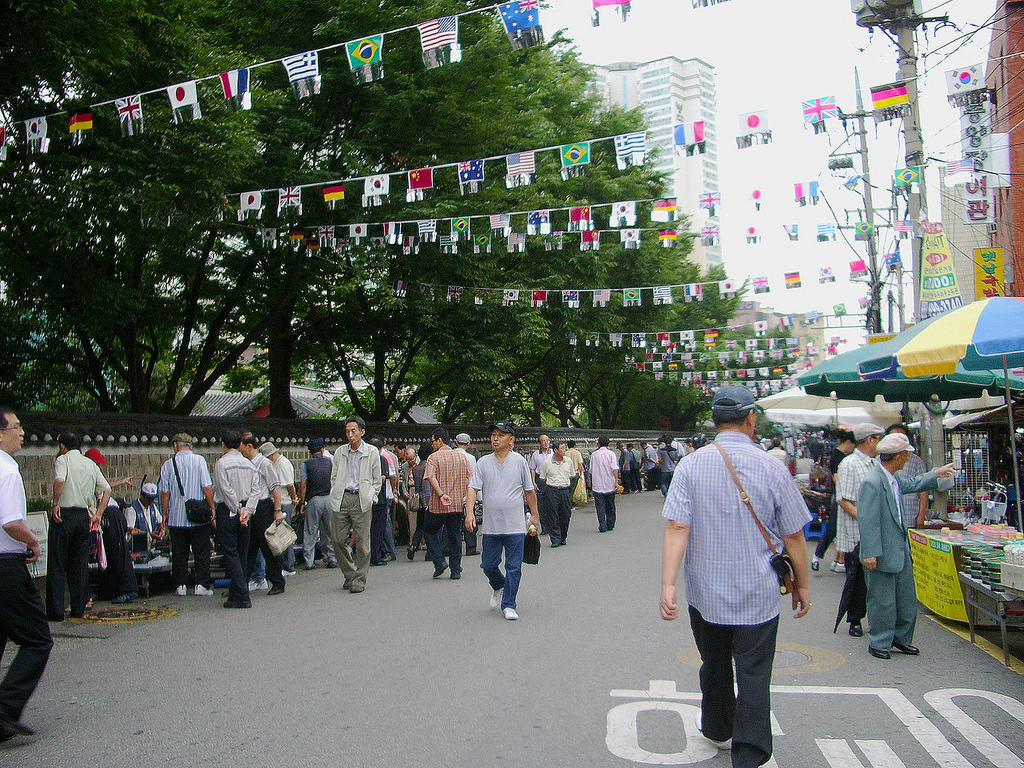 Among the many ways to explore foreign lands and experience other cultures, shopping is definitely one of the best. When it comes to shopping, however, Korea – especially its capital Seoul – isn't necessarily known for affordable prices. Those who visit Dongdaemun expecting great bargain deals often come back empty handed, disappointed by extremely high prices.
If you don't mind wearing second-hand clothing (and potentially wrestling against elderly people competing for that gem hidden in the piles of clothes), Dongmyo might become your favorite shopping spot in Seoul.
Dongmyo, which translates to "Eastern Shrine," originally refers to a shrine built in the 17th century to honor the Chinese military commander Guan Yu. However, the name now popularly refers to the small neighborhood in Jongno-gu surrounding that shrine, where vintage flea markets are held everyday.
Along the stone walls of the shrine, hundreds of sellers come out every morning with various second-hand products, which range from vintage clothes to antiques. During weekdays, about 250 to 300 stalls open up, while during weekends, the number goes up to 600.
You can conveniently shop at second-hand stores located around the area, but the real charm of the shopping at Dongmyo is in the flea market, where clothes are transported from outside via cranes to form piles on the floor. As soon as the pile hits the floor, people start digging into it hunting for hidden gems.
As its nickname, "Hongdae for seniors," hints, Dongmyo has been the go-to place for elder people for a long time. Just as younger people in Korea visit Hongdae for food, shopping, and entertainment, elder people spend their free time at Dongmyo where they eat and shop on low budgets. Clothes, among which leather jackets and faux furs are occasionally found during the colder seasons, are often sold for 1,000 KRW (approximately $1) a piece, and various street food is also available.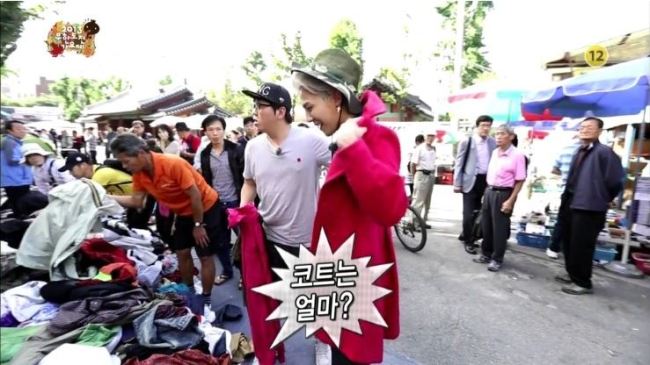 Ever since its appearance in the popular TV show Infinite Challenge, however, the population of Dongmyo is skewing younger. It is now a not-so-secret hidden spot for young students seeking unique vintage items on low budgets. As such, the place is far busier during the summer and winter break seasons.
Because the neighborhood isn't too well known among foreign tourists to Korea, it may appeal more to those who want to explore the city outside of its convenient, English-friendly boundary. If you want to see another aspect of Seoul, add Dongmyo to your list – you might be able to find a decades-old Saint Laurant coat for $10!
How to get there: Take subway Line 1 or Line 6 to Dongmyo Station. Exit through Exit 3 and you will find the entrance to the flea market in a few steps.
By Heewon Kim