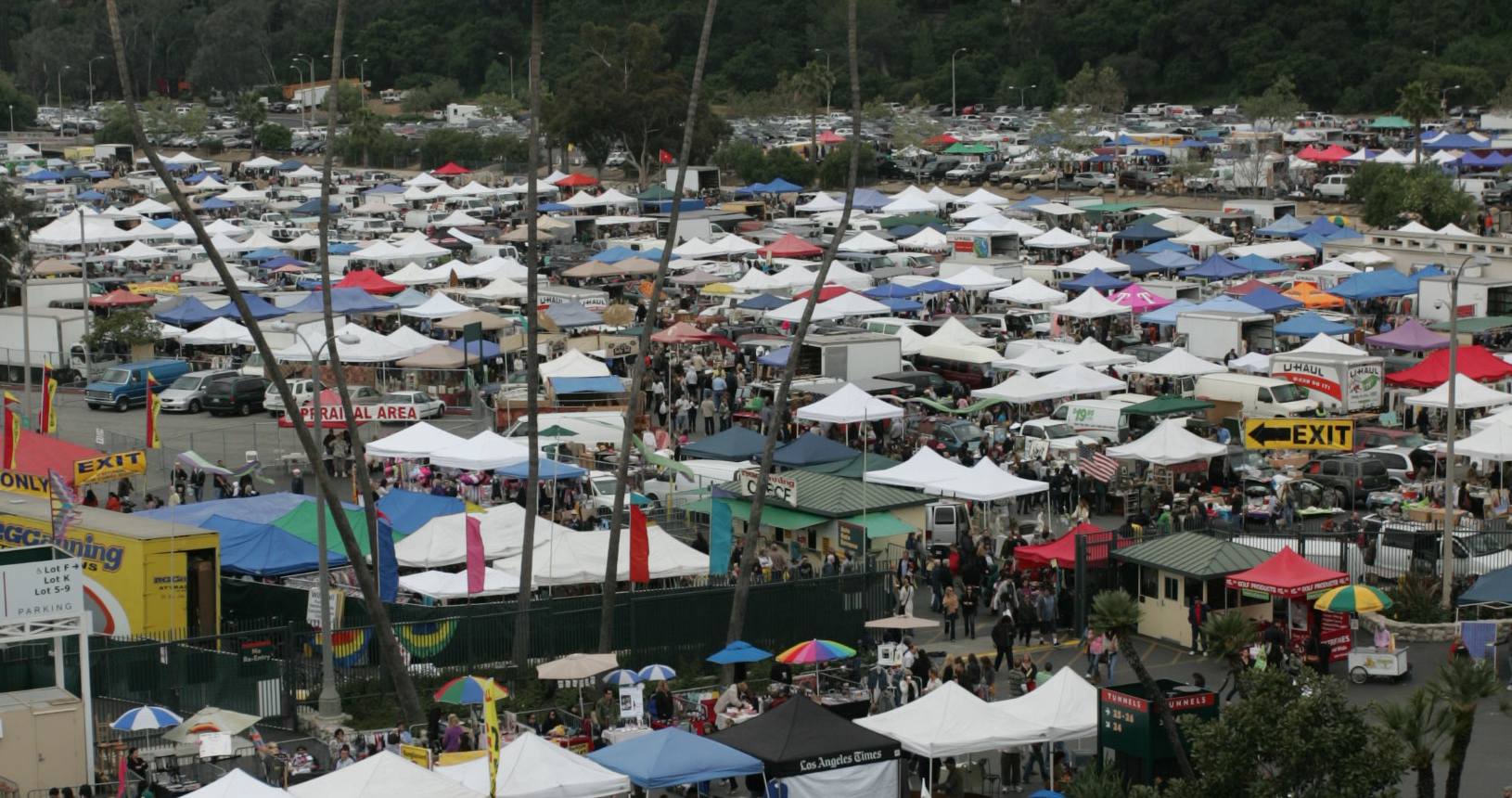 Faded vinyl records, chipped dishes… out of the dust-covered collections, you may find a true hidden gem.
Rose Bowl Flea Market is one of the largest and the most famous flea markets, featuring over 2,500 vendors and 20,000 buyers every month. Every second Sunday, Rose Bowl Stadium located in Pasadena yields its 7-mile-long aisles for individual vendors.
From shoes, clothes, furniture to sunglasses and bicycles, you can find every imaginable used, antique, second hand, or sometimes even new items at Rose Bowl Flea Market.
Of course, early birds are more likely to find hidden gems the most. Maybe to balance out, admission ticket to the market is more expensive for those who visit earlier. Regular admission starts at 9am for the general public at $9.00 per person, children under 12 are admitted free with an adult. They also have an express admission from 8:00am – 9:00am at $11.00 per person, an early admission from 7:00am – 8:00am at $15.00 per person, and a special preview VIP admission from 5:00am – 7:00am at $20.00 per person. If you are visiting the Rose Bowl Flea Market with a target item in mind, the earlier the better; otherwise, early entry is not necessarily better, since vendors are not completely set up until 9am.
The market may appear disorderly, but items are sorted with different sections, with the biggest being their antique section. Art & Craft section is located behind the stadium and other items including furniture, clothing, and jewelry are located in front.
If you get hungry digging into items to find the best deals, you can get food and drinks from their food court. Some of the products available are burgers, sandwiches, tacos, pulled pork, sushi, smoothies, fruit drinks, and alcoholic beverages including beer, wine, and cocktails.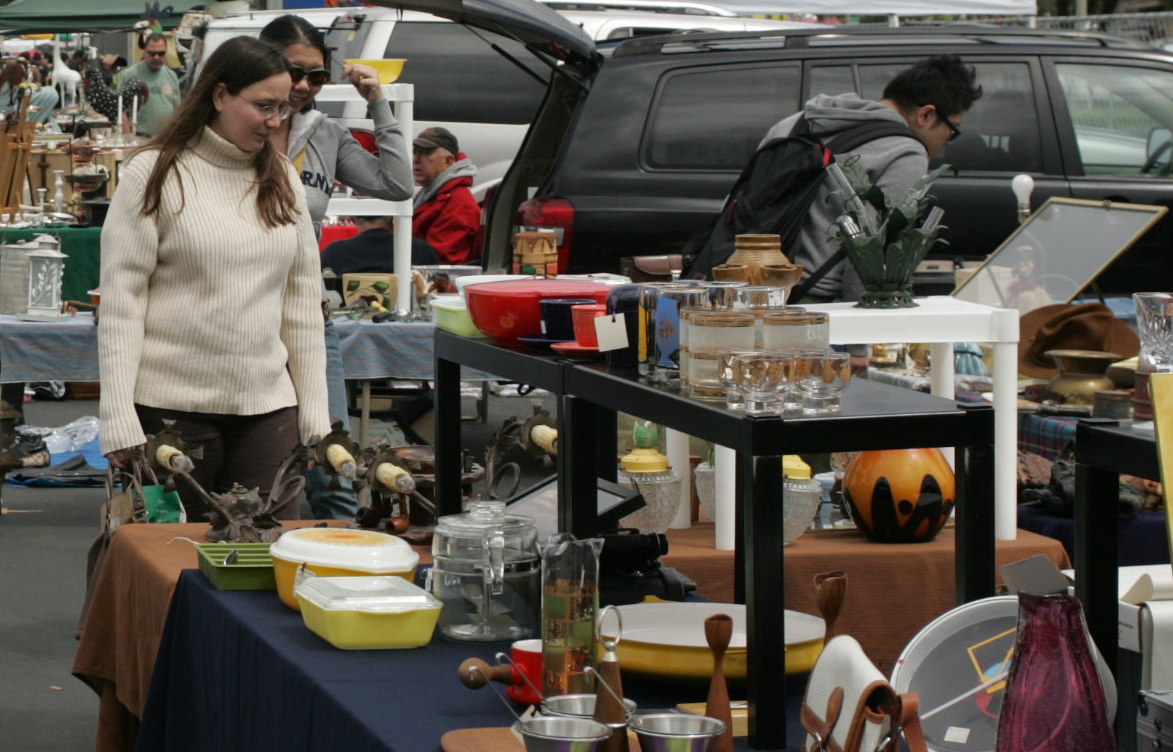 Tips for Flea Market Shopping
Dress comfortably.
Plan accordingly. If you have a specific item you wish to purchase, visiting early may help. But otherwise, entering after 9am won't hurt.
Bring a small cart.
You can make a golden deal during the last minute bargain hours, which is between 3pm and 4:30pm.
Original document available from www.koreadaily.com/news/read.asp?art_id=4200819
Translated by Heewon Kim