Cafe culture in Korea shows an interesting shape of development. On one hand, the number of people who savor the flavor and aroma of coffee increases, making the specialty coffee industry more active than ever. On the other hand, people seek for more variety of sides they can enjoy along with coffee, which is not limited to cakes and pastries, but engaging activities.
Such activities might go against the initial intention of the development of coffee houses. However, the variety of themed cafes establishes a unique cafe culture in the country. Following list shows how far these cafes can go to provide new means of entertainment for the customers.
Placer Mining Cafe
Drink coffee and bring gold home! The placer mining cafe is leading a new trend in Hongdae area. An 8,000 KRW placer mining package comes with a mining trial and a drink. Customers can try placer mining and take found minerals home in the provided glass container. If you're aiming for something shinier, try the 15,000 KRW diamond package, which comes with a diamond finding trial and a drink.
Nap Cafe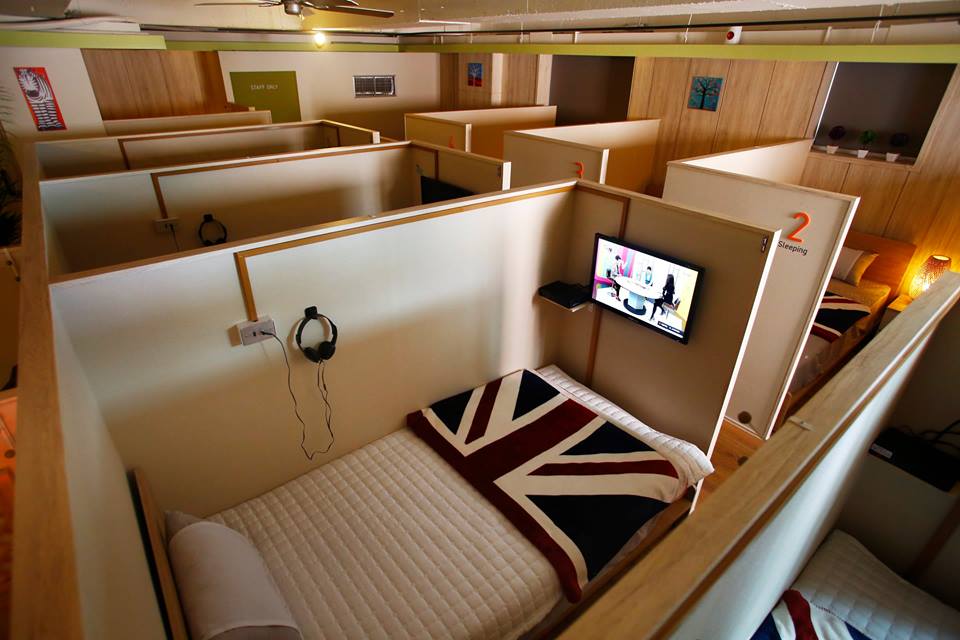 What should we do when we get too tired to explore the city after roaming Seoul's busy streets? The answer is simple – take a good rest at a nap cafe. Frequently found on business streets like Gangnam, nap cafes provide comfy chairs, massage chairs or even beds based on the price, along with relaxing herb teas.
Animal Cafe
The variety of kinds of animals you can find in themed cafes in Korea is near to that of a small zoo. From dogs and cats to meerkats, turtles, sheep, parrots, and raccoons, you can find most of the imaginable small animals. Feed and play with small animals while drinking a cup of coffee.
Fortune Telling Cafe
Although the trend is fading away, there had been a boom of various fortune telling cafes in Korea. These cafes use various means of fortune telling, such as card reading or "Saju," an Asian traditional fortune telling using dates of birth and names. The trend has now grown into psychological test cafes and couple's relationship counseling cafes.
Comic Book Cafe
Binge reading on comic books while enjoying food and drinks is the perfect lazy way to spend spare time, right? Comic book cafes in Korea provide spaces suitable for those times. Walls are filled with series of comic books of all genres and the cafeteria serves snack food like ramen and fried rice, along with various drinks. Grab a whole series and nestle on a couch – hours will be gone in a blink.
By Heewon Kim