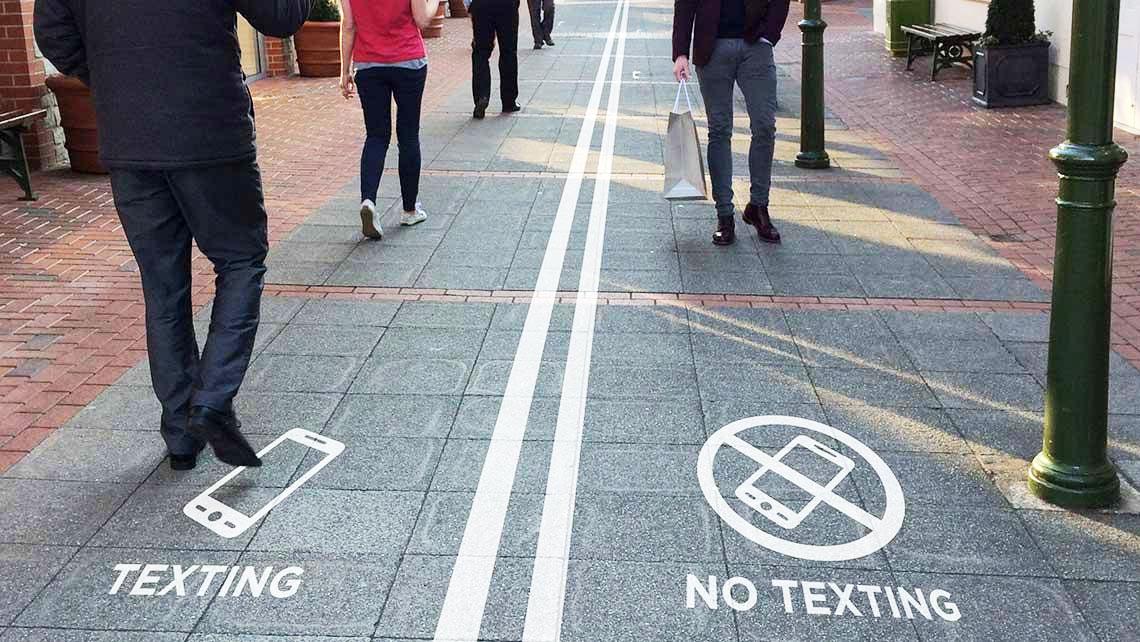 This December, traffic lights with installed special lights appearing on the streets to direct smartphone users will arrive in Sydney, Australia. The Guardian reported that the New South Wales (NSW) government committed to a budget of 25 10 000 Australian dollars for the state to examine the technical ground lights (approximately 215 million won).
The material for traffic lights on street poles is provided by materials which are then installed on a light emitting diode (LED). Smartphone using pedestrians don't need to lift their heads in order to safely walk. The NSW government has decided to install LED traffic lights in five places with large pedestrian traffic in Sydney.
When describing the reason for new traffic lights, NSW Road Safety Centre Secretary-General Bernard Carlon said that he had "reviewed all the means of pedestrian death in the last 18 months in order to create a safer pedestrian environment." According to NSW government statistics, last year rung in 61 documented pedestrian deaths and the pedestrian death rate has risen by 50% since then. The Gold Coast City Council also introduced ground traffic lights and seeks to test them.
Earlier this year, a ground traffic light was installed as a demonstration in Augsburg, Germany. Inattentive smartphone using pedestrians and Augsburg's train tram operations led to fatal accidents until last April, when measures were taken. Trams travelling from Augsburg to Hounslow were first to install 16 red LED lights on the tram rides. Prior to Augsburg, ground traffic lights were introduced in Cologne.
In Germany, the word "smombie" has become a trendy term used to describe the fatigue one suffers from the side effects caused by using a smartphone while walking. Smombie is a term that plays on a compound word combining "smart phones" and "zombies" roaming the street.
In 2014, both Washington, D.C. and Chonqing, China installed walkways for smartphone users in their amusement parks. New Jersey enacted an 85 dollar fine (100,000 won) for texting while walking; Idaho fines 50 dollars (59,000 won) for the same offense.
DEKRA, a German vehicle inspection company, surveyed 14,000 pedestrians in Amsterdam, Berlin, Brussels, Paris, Rome, and Stockholm and discovered that 17% of those surveyed admitted to operating a smartphone while walking. The smartphone usage rate for young adults, 25 to 35 years old in particular, rises to 22%.
Original article manuscript can be found here
Translated/Adapted by Hankyul Sharon Lee