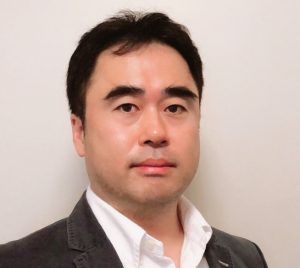 By Jeong il Ryu
The author is metro news editor of the Korea Daily.
Los Angeles Mayor Karen Bass is facing mounting challenges. Homelessness solutions are being met with skepticism, public anger is rising, and daylight muggings are exploiting a weakened police force. Amidst a scorching heat wave, the strike relay and eviction tsunami are putting the mayor's political acumen to the test.
Mayor Bass has shown no aspirations for higher elected office, such as governor. Her current plan is to serve a second term as mayor and then retire. Nevertheless, her first year in office is already embroiled in crisis. A homeless emergency was declared upon her inauguration in December last year, leading to the launch of the "Inside Safe" program. Now, over half a year later, frustration is growing.
A pivotal figure in the backlash is $520,000. This is the amount city officials have reportedly spent per homeless person, as disclosed in a recent oral report to the LA City Council's Housing and Homelessness Committee. The total cost of the Inside Safe program is $40 million so far, providing temporary shelter for around 1,400 homeless individuals, with 77 of them making the transition to permanent housing. However, citizens struggling with their own mortgage and rent payments are incensed by the perceived extravagance of $520,000 spent on a single homeless person.
Koreatown is grappling with its own challenges, with a surge in reports regarding homeless tents. In the first half of this year alone, Koreatown documented a total of 1,398 reports concerning homeless tents, making it the fourth-highest figure in the city's 311 civil complaint service. Citywide, the second quarter amassed 17,486 homeless complaint reports, the highest since tracking began in 2016.
Adding to the turmoil, the Los Angeles Police Department's officer count has plummeted to its lowest point in 30 years, falling below 9,000 officers. As of July 30, the LAPD had 8,967 officers, and while Mayor Bass pledged to reach 9,500 by year's end, the Police Academy is only halfway toward its target of recruiting 60 candidates every four weeks. The ratio stands at 430 citizens per officer, notably higher than New York's 235 and Chicago's 218.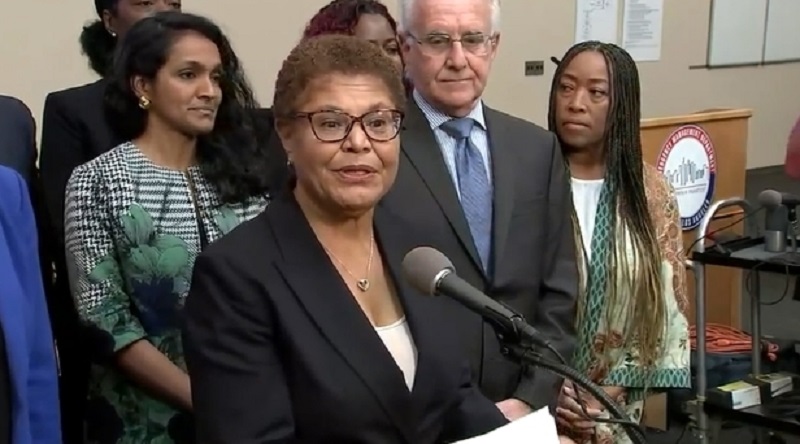 Public discontent is palpable. In a recent online poll conducted, 84% of respondents indicated that the overall quality of life had not significantly improved since Mayor Bass's inauguration, deeming her efforts as "all talk and no real change." Diverse voices from various ethnicities on the Korea Daily's TikTok account echo these sentiments, with comments like "Mayor fails to uphold promises" and "I regret not voting for Rick Caruso."
Furthermore, Mayor Bass's response on August 8, when over 11,000 L.A. City workers went on strike, drew criticism. Her statement, "Public safety and housing services will be provided without interruption," was seen as falling short of fulfilling her impartial obligations. Implicitly, she acknowledged the potential impact on city administration due to the one-day strike. Historically endorsed by labor unions, Mayor Bass missed an opportunity to propose arbitration, leading to allegations that she prioritized appeasing one of the state's most influential political groups.
In contrast, Mayor Bass exhibited a lack of empathy towards the residents of Hillside Villa, a low-income apartment building in Chinatown, who received a three-day eviction notice this week. The 124 households faced rent hikes as the city's 30-year guarantee came to an end. Their request for the city to take control of their apartments was met with Mayor Bass's assertion that it would "require significant time." Instead, she noted working on a long-term solution with the city attorney and the Department of Housing. Critics accused her of evading immediate assistance for vulnerable individuals.
If President Joe Biden secures re-election next year, Mayor Bass may receive a "call" from Washington. However, given the current crisis, such an opportunity could pass to another contender. A Korean proverb holds significance here: "If you play one day in the summer, you starve ten days in the cold winter." Mayor Bass would be wise to heed this wisdom, for time is not on her side.