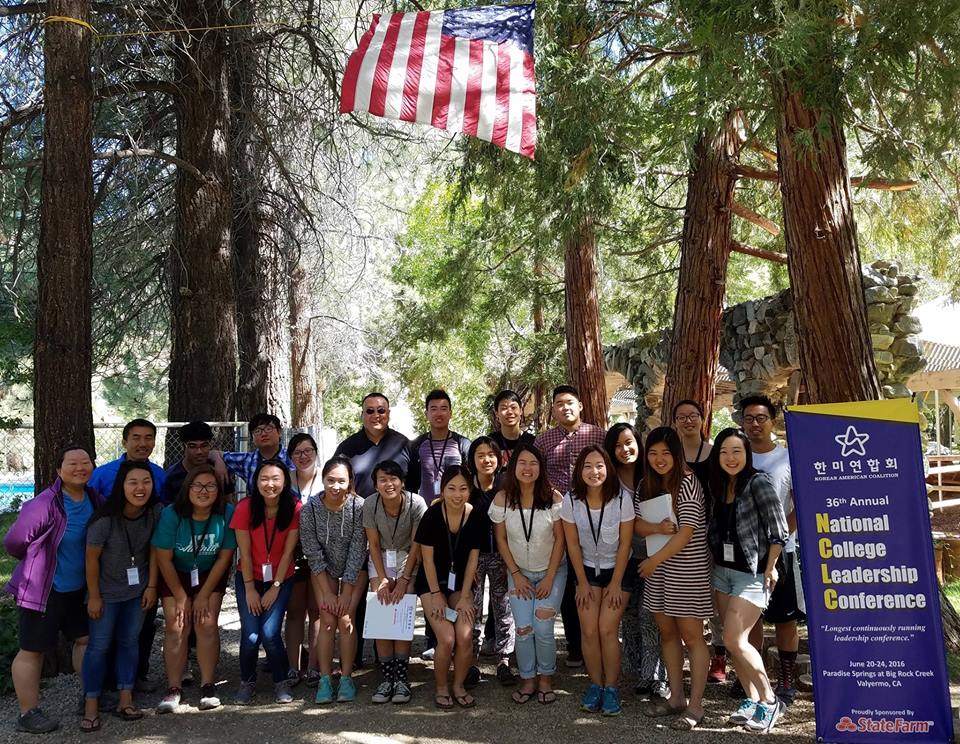 On May 11, 1992, thousands of people gathered in the streets of Los Angeles holding up the signs "Justice for All People of Color" and "More Jobs for the Inner City." This massive peace rally brought together over 30,000 participants all united under the common victimization felt by the Korean American, African American and Latino communities in the L.A. Riots aftermath.
"Without this crisis, we would not have realized that America is not the dreamland that we all thought it was. Now we know firsthand about racial injustice in America," Reverend Jae Hwang of Oriental Mission Church in Koreatown said.
But just as the suffocating cocoon envelops a caterpillar in darkness only to be overcome by the tenacity of a transformed butterfly, the Korean American community would begin working to strike through the cocoon and allow light to stream in.
Out of chaos came the consolidation of the Korean American Coalition (KAC). Founded in 1983, KAC's mission is to educate, organize, and empower Korean Americans to participate in the American democratic process. Focused on community advocacy, ethnic dialogues, leadership development and civic participation, KAC offers programs such as the Summer College Internship Program (SCIP) and the National College Leadership Conference (NCLC).
This year marked the 36th annual NCLC event sponsored by State Farm. Starting on Monday, June 20, until Friday, 20 Korean American college students from across the nation gathered for 5 days in Paradise Springs. From classroom lectures to campfire dialogues, the participants spent the week exploring their Korean American identity and discussing the value of civic engagement.
In tribute to the centennial of Korean American habitation in the U.S. this year, KAC Deputy Director Steve Kang built the conference to focus on the deep rooted history of Korean Americans within the nation.
"I really wanted to focus on Korean roots and Korean American identity so I emphasized speakers who discussed their respective discipline and their identity building process. Unlike other conferences and camps, the speakers themselves really open up," Kang said.
Newly elected L.A. City Councilmember David Ryu, Comfort Women Activist Phyllis Kim, L.A. Deputy District Attorney Ann Lee and American Civil Liberties Union (ACLU) Jails Project Director Esther Lim were among the 10 speakers who gave lectures about the audacity of embracing hope to overcome insurmountable obstacles.
Whether it was learning from an attorney who took the LSAT 3 times before finally getting admitted into law school in his 40s or a former-comfort woman who spoke out against the Japanese government fiercely proclaiming that "they may have killed my body, but not my spirit," persistence in the wake of any injustice quickly became an invaluable theme of the conference.
As Martin Luther King Jr. said, "Injustice anywhere is a threat to justice everywhere."
Following the L.A. Riots, the Korean American community quickly realized that they had to have an impact on mainstream political organizations to fight the injustice placed on their community. "We must all be Koreans first," a Korean consulate representative said.
The power of understanding one's Korean American identity to foster unification and effective change was felt by many of the conference participants.
"One important take away from my NCLC experience was understanding a bit more about the power of dialogue and discussion. I think it is one of the most powerful and rewarding advantages of constantly upholding dialogue; because dialogue breaks barriers,"  George Mason University Sophomore Kellie Chong said.
Ariel Jun, a sophomore at the University of Texas at Dallas, agreed, saying that the conference gave her more interest in politics and the importance of her role in it.
A recent Grinnell College graduate, Sophia Shin, emphasized her newfound identity. "There is a Korean-American history. Not American history. Not Korean history. Korean-American. I am not half of an identity–I am simultaneously Korean and American, and that is not conflicting at all. There are people who share this experience, and I want to join that community," Shin said.
"After meeting some truly incredible students at NCLC and seeing how much potential the next generation of Korean-Americans possess, I was left encouraged and optimistic about the positive change we can make on behalf of our community," Georgetown University Sophomore Bohesa Won commented.
After the conference, many of the NCLC participants will complete the KAC internship program, which extends for 8 weeks until August. Students will actively be apart of the local Los Angeles political community and grassroots organizations.
"This year we were able to expand into the start up technology area which is very booming at this time. We established networks here in Los Angeles with a lot of the emerging start up companies and branched out to banks and government internships as well," Kang said.
For more information and updates about participation in next year's program, visit the KAC website.
By Hankyul Sharon Lee