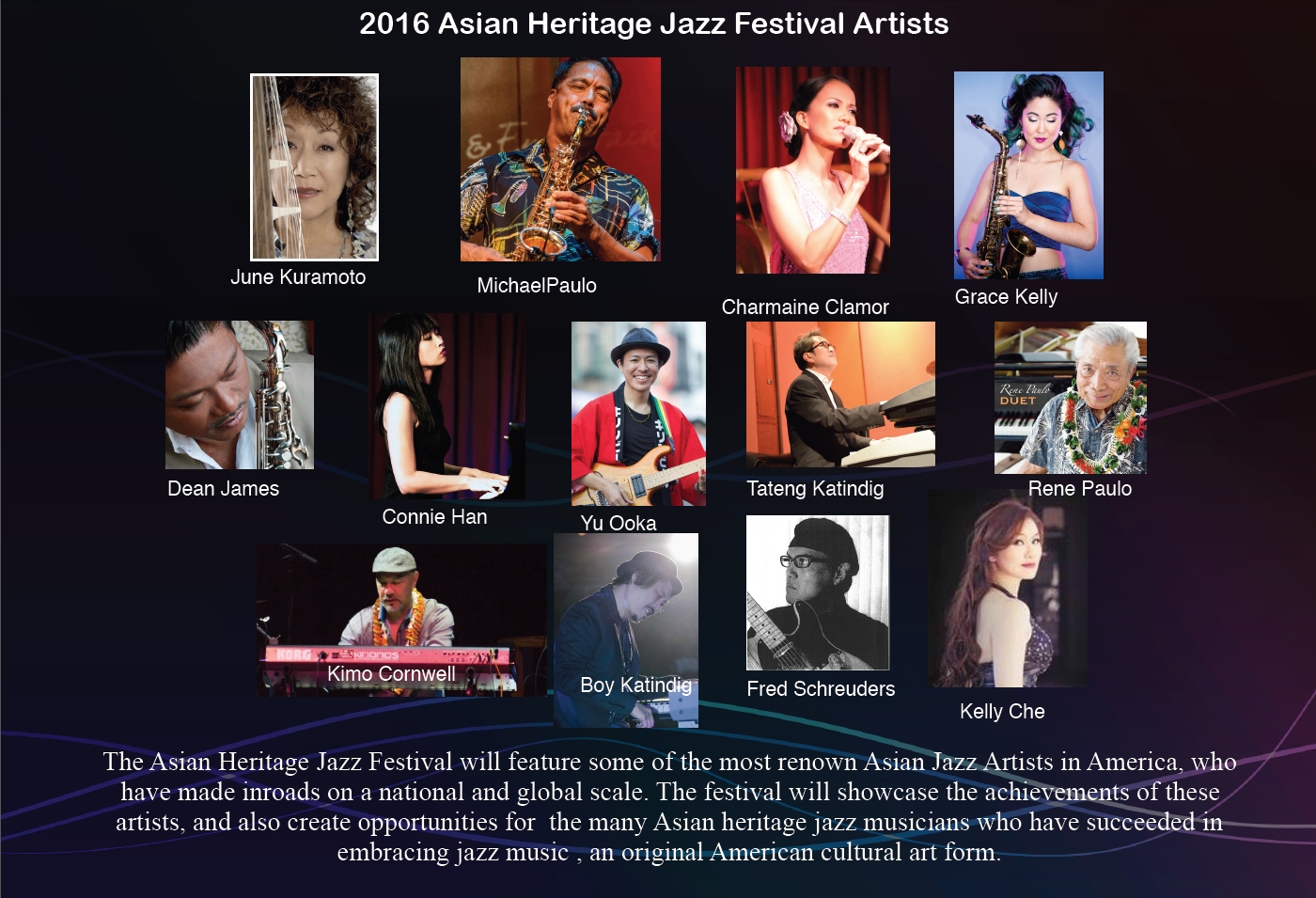 The second annual Asian Heritage Jazz Festival is to be held in the city of Los Angeles this 25th. The festival features some of the most renowned Asian jazz artists in America, who have made inroads on a national and global scale.
This event is produced by Apaulo Music Productions, which is led by Michael Paulo. Born in a Japanese/Filipino jazz musician family, Michael started playing his instrument as early as fifteen. Building his career as a successful saxophonist, Michael found that accomplishments of Asian jazz musicians are lesser known to the public and felt the need to make them known and acknowledge their talents. In this effort, Michael launched the annual jazz festival devoted to the jazz artists with Asian heritage.
The Asian Heritage Jazz Festival strives to showcase the achievements of these artists, and to recognize many Asian-American musicians who have succeeded in embracing Jazz as original American art form.
A number of outstanding jazz artists to perform on the stage of The Second Annual Asian Heritage Jazz Festival include Saxophonist Michael Paulo, Saxophonist/Vocalist/Songwriter Grace Kelly, Vocalist Charmaine Clamor, Vocalist Kelly Che, and Pianist Boy Katindig.
For more information, please visit www.asianheritagejazzfestival.com
Original document available from www.koreadaily.com/news/read.asp?art_id=4365373
Translated and edited by Heewon Kim