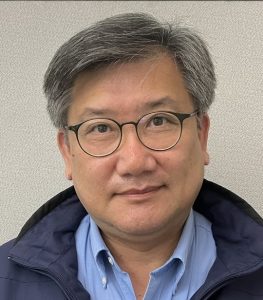 By Byong Il Kim
The author is editor of Digital News Lab of The Korea Daily.
It's 4 a.m. People are already lined up outside the front door of the tile-roofed building. They've left their homes before sunrise, risking the possibility of tripping in the pitch-black darkness, injuring themselves, or running into the wrong person. As they settle in and catch their breath, their eyes are filled with both eagerness and anticipation.
It's still at least five hours before the door opens. Despite the chill of dawn, they begin chatting with one another. Their conversations include pockets of dreams they've been keeping close to their hearts. Their stories are different, but their goals are the same.
This is the scene at 4 a.m. on September 27 at the Koreatown Senior & Community Center (hereinafter referred to as the Senior Center), which celebrated its 10th anniversary this year. It was the opening day for the fourth new semester program of the year.
"For the safety and order of the seniors, we informed them in advance that we would distribute numbered tickets at 9:30 a.m.," said Kwanil Park, director of the Senior Center, "but applicants began to arrive at the Senior Center at 4 a.m., and some courses, such as piano basics, smartphone classes, dance, origami, stretching, and computer classes, were closed early."
"This semester, number one on the list is Hyeja Sohn (72, LA), who has been number one for three consecutive semesters," Park added. Ms. Sohn walked from her home in the early morning hours of that day to register for the classes in poetry, smartphone, English, dance, and computer. "The Senior Center is very important to us, and we are very happy that the 'Da Wool Jung Campus' has recently opened," Ms. Sohn told Park.
This story makes me feel sad, respectful, puzzled, and full of intricacies that I know and don't know, like the tip of an abstract paintbrush. I also feel that the lives of seniors would be enriched if there was a facility like the Senior Center in every neighborhood where there are many ethnic Korean seniors. I wonder if it would be more meaningful if they were not just a nursing home, but a place where they could do what they dreamed of doing when they were in school and what they wanted to do all their lives, even for a semester.
Let's take a look at the Chuseok feast, which was held a day before the start of the new semester, to inaugurate the new chairman, Yong Sin Shin. Elderly students in hanbok, traditional Korean attire, played 'Drums of Hope'. They performed traditional Korean dances, and then another group of students performed K-pop dances to a lively rhythm. Five people, including a 91-year-old woman, who learned to play the piano in the past semesters, played a chopstick march together. Twenty-three seniors in their 80s performed the musical "Guys and Dolls."
On June 7, about 20 gray-haired students of the harmonica class at the Senior Center played the U.S. national anthem with the harmonica in a large conference room on the third floor of Los Angeles City Hall.
Han So-won, a professor of psychology at Seoul National University, summarized the eight commandments for mental health in old age:
1. Don't compare yourself to others.
2. Take care of yourself.
3. Don't get scared beforehand and give up.
4. Don't put off getting the help you need.
5. Don't be fooled into thinking it's too late to try something new.
6. Be kind to others as much as you can.
7. Be curious and enrich your life.
8. See your loved ones often.
If I had to summarize these eight commandments in one sentence, it would be "Live a stress-free life, doing what you want to do until the day you die."
In the old days, we were told to invest in our children for the future. But in the age of centenarians, we should also invest in our seniors. Investing in seniors is also an investment in my future. I hope that more companies and individuals will take the initiative to donate to keep the Senior Center active. I would like to give a big round of applause to the many people who have dedicated their time and passion to the Senior Center over the past decade.