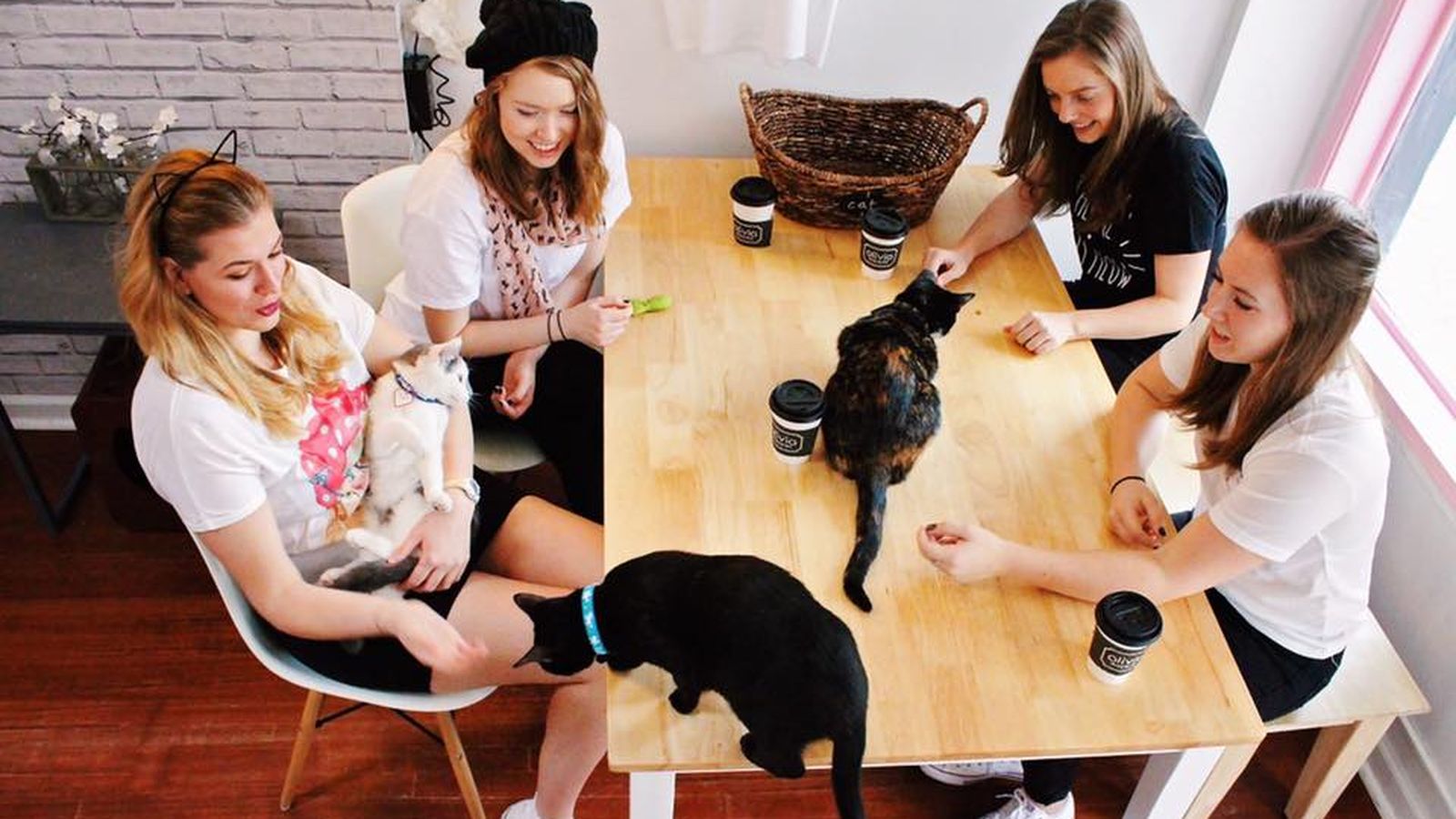 Cat lovers in Los Angeles couldn't hide their jealousy of dog lovers who can hold a cup of coffee with one hand while petting dogs with the other hand at the America's first dog cafe. On the coming Friday, September 30, however, their jealousy will vanish at Crumbs & Whiskers, the first cat cafe in Los Angeles.
Crumbs & Whiskers to open soon on Melrose Avenue is the second location of the cafe, with the first one located in Washington D.C.. At this purry cafe, you can enjoy sips and nibbles, surround by 15 to 20 cats (which sounds totally calw-some).
Crumbs & Whiskers is also committed to reinventing the way people connect with rescue cats. By offering improved living spaces for shelter cats and introducing them to the future human partners, the cat cafe brings happiness both to the cats and the human visitors.
Reservation page is now open on their website. Please visit the page for more information.
Address: 7924 Melrose Ave
Original article by Sung-yeon Lee
Translated and edited by Heewon Kim