On April 7th, the country's first Dog Cafe finally opened its doors. The Dog Café is located in Silver Lake, and according to the website, has a goal of "revolutionizing dog adoption by reinventing the way people connect with rescues who need homes." The concept of dog cafe was first introduced to America based off of Korean dog cafes. There are many dog cafes in Korea where there are cute dogs of various breeds wagging their tails at the new faces, and guests can bring their own dogs along. How this one differs from many dog cafes in Korea is that the dogs in the cafe are all abandoned dogs.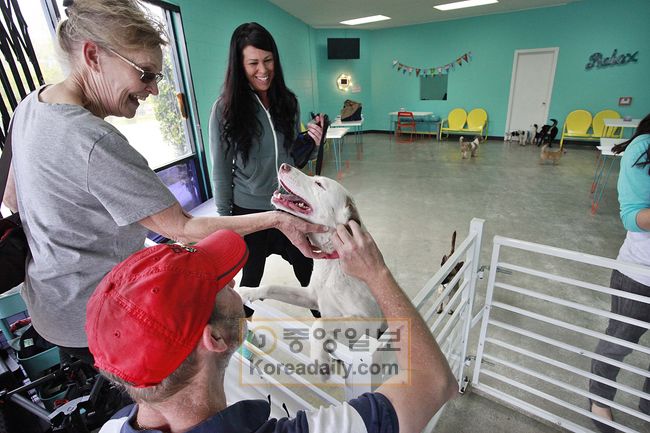 People who wish to adopt or who just love dogs visit, drink tea or coffee, and meet the friends who are so eager to see guests.
Only 12 people are admitted at once, so visitors are advised to book pre-paid reservations. With a $10 entrance fee, you can meet the dogs for 55 minutes and enjoy a drink. 
The address is 240 N. Virgil Ave (Unit 13) LA, CA 90004   
Check out the website for more information http://www.thedogcafela.com/
The original document is available at: http://www.koreadaily.com/news/read.asp?art_id=4162049
Edited by Sooahn Ko