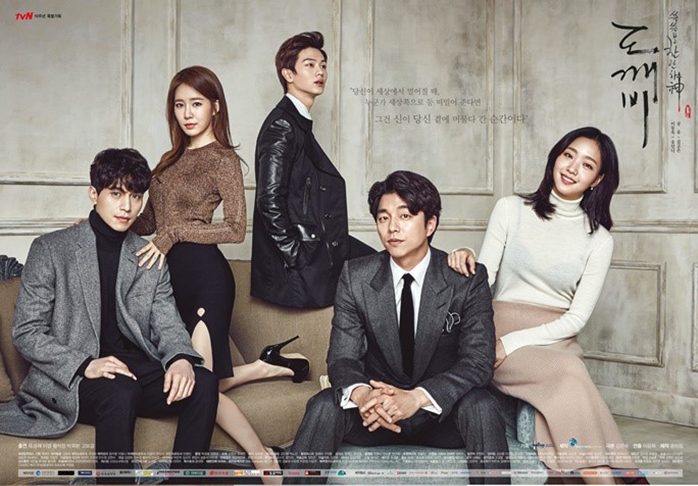 The fantasy genre has dominated the Korean drama scene with some of the most popular and successful series of 2016 falling into this category, including the newly acclaimed Legend of the Blue Sea, Guardian: The Lonely and Great God, W, Scarlet Heart Ryeo, and Love for a Thousand More.
But why have these stories of transcendent love, which are usually accompanied by an element of time travel or a change in reality, been overwhelmingly well received? Ted Friedman of Georgia State University speculates that the resonance and growth of the fantasy genre in recent years is due to its ability to negotiate between the intertwined realities of technology and nature.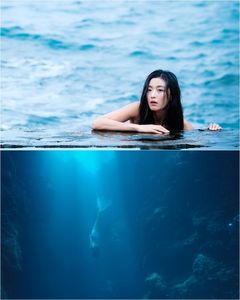 This is explicitly illustrated in Scarlet Heart Ryeo and Legend of the Blue Sea where the leading female protagonists find themselves transported to a different time and into different social positions; one goes to the past and one to the future. In W the female protagonist finds herself pulled into the digital world of webtoons where the mechanics of reality have changed. Guardian: The Lonely and Great God and Love for a Thousand More both deal with characters who possess supernatural characteristics.
This movement through space and time not only creates a place for great storytelling and robust romanticism, but also a space for social commentary. When Shim (Ji-hyun Jun), from Legend of the Blue Sea, finds herself in modern South Korea where she has to adjust to being a full human and learn who she can trust and who will swindle her, a picture is also painted in stark colors of contemporary South Korean society. The juxtaposition of modern South Korea and the pastoral scenes and sensibilities of where Shim originates opens a space for comparison and introspection.
To add on to the Freidman's speculations, it can also be conjectured that the success of the fantasy genre goes hand-in-hand with the political zeitgeist. 2016 was a tumultuous year in South Korean politics from the constant tension with its northern counterpart and their penchant for public missile tests, THAAD, and most recently the unveiling of a plot involving President Park that even these creative drama writers could not come up with.
In fact, there may be a correlation between the regular and massive protests in Korea, the rapid approach and conduction of a presidential impeachment trial, and the release and consumption of fantasy dramas. All of these events may have contributed to people seeking the escapism that these fantasy worlds and fantastic stories can offer.
At the same time this is not to say that the popularity of these dramas is solely due to their fantasy base. The narrative quality of these dramas coupled with established actors is a big draw for many viewers who find the unusual and challenging situations that the characters find themselves in to be refreshing and interesting in comparison to other shows.
Additionally, some of the aforementioned dramas come from a strong literary tradition or relate to technological advances, making them relatable and much more readily consumable. Legend of the Blue Sea was inspired by a Joseon era tale of a fisherman who manages to capture a mermaid but subsequently releases it. W deals with the concept of webtoons, a vastly popular online medium for digital comic creation and consumption.
Whatever the case may be for the popularity, we can't really determine the cause without empirical data. Until that happens, find some time in your day to indulge in one of these dramas and come to your own conclusions.
By Olempia Castillo