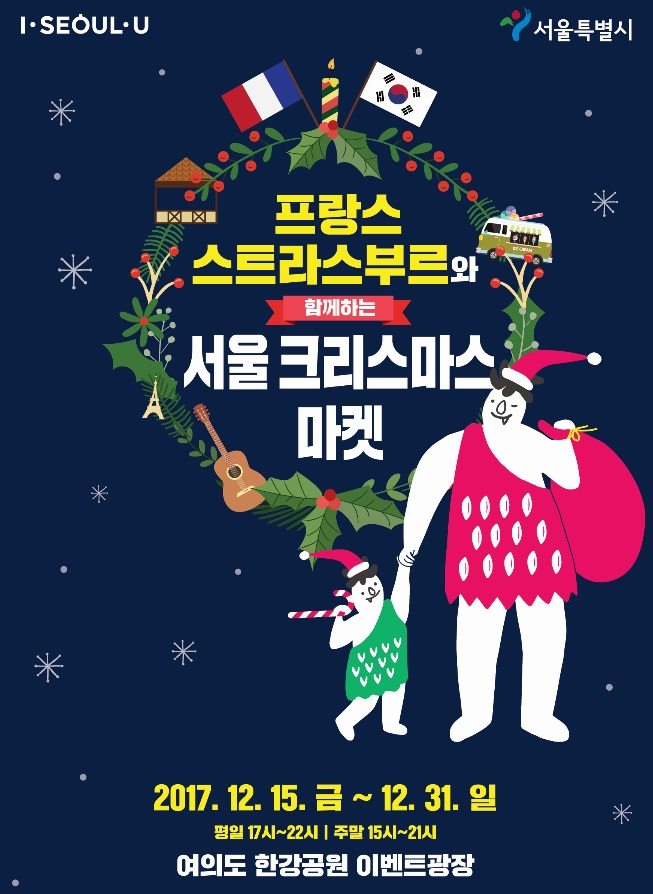 If you're looking for a place to spend the rest of your year in Seoul more joyfully, 2017 Seoul Christmas Market would be a great idea.
The Christmas market, held at Seoul Color Park in Yeouido from December 15 to December 31, brings the historic Christmas Market of Strasbourg, France, to Seoul. Decorated with lights and Christmas ornaments, the marketplace is filled with the holiday spirit.
Following various cities in the world, including Tokyo, Moscow, and Shanghai, the renowned winter market chose Seoul for the city to bring their Christmas market this year.
The market is divided into three sectors – food truck zone, handmade goods shop, and the Strasbourg zone. Various winter food from all over the world are served from about 60 participating food vendors and about 200 sellers come to present a wide range of handmade products.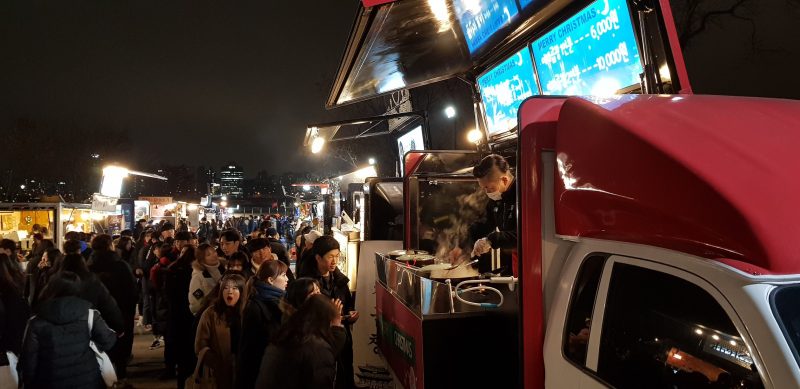 In the Strasbourg zone, visitors can experience the original Christkindelsmärik from Strasbourg. Here, visitors can find ornaments and decorations for a Christmas tree, handmade products, cookies, and wine brought from Strasbourg's Christmas market.
In addition, performances and events will cheer you up for the season.
2017 Seoul Christmas Market opens weekdays from 5 p.m. to 10 p.m. and weekends from 3 p.m. to 9 p.m. at Event Square in Seoul Color Park.
By Heewon Kim