Starbucks' seasonal items add the joy of greeting the new season. Each season, local stores of the global coffee shop franchise offer seasonally available food and drinks, which are much anticipated by many.
This spring, Starbucks's Korean stores offer something special. Using strawberry as the main theme as well as ingredients, the coffee shop makes three versions of drinks.
Actually, the strawberry drink is not a new idea at Starbucks. Strawberry Blended, which is available globally, is already popular especially with those who have less tolerance for caffeine. However, there are reasons why this year's seasonal drinks are special.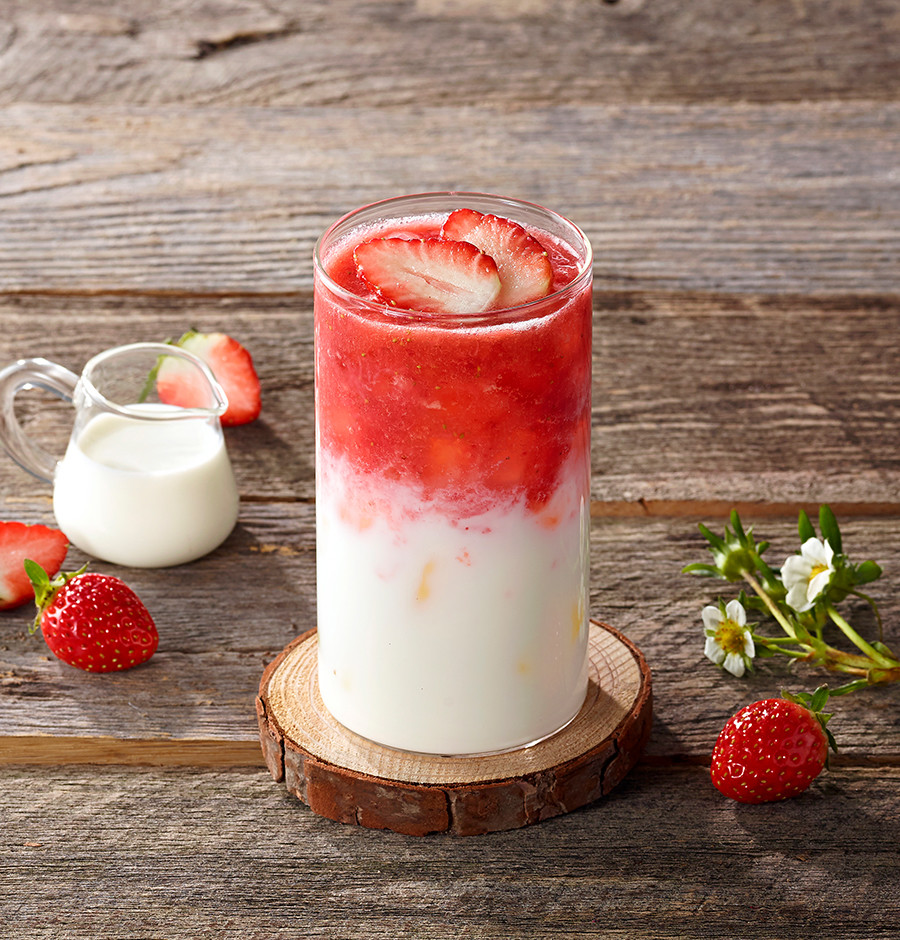 First of all, all three of seasonal drinks, which include "Spring Strawberry Latte," "Strawberry Pine Juice," and "Strawberry Youthberry Tea," are made of fresh strawberries. Using locally grown strawberries shipped directly to stores every morning, Starbucks stores in Korea make the freshest strawberry drinks.
Because of this, these seasonal drinks are available only for a limited time. The items will be available only for two weeks from March 5.
Starbucks Korea also added seasonal bakery items. Strawberry Green Tea Croissant, Strawberry Green Tea Cheesecake, and Strawberry Éclair will be available for a limited time.
Run to the nearest Starbucks store in Korea and savor the season now!
By Heewon Kim