South Korean presidential candidate from Liberty Korea Party, Hong Joon-pyo, is under fire for allegedly helping with his friend's plan for a date rape when he was in college.
On April 20, a Facebook user posted a picture of pages from Hong's autobiographic essay I Want to Go Back. In the first two pages of the chapter titled "Story about Pig Aphrodisiac," Hong describes his experience of helping his housemate attempt to rape a woman when he was in his 20s.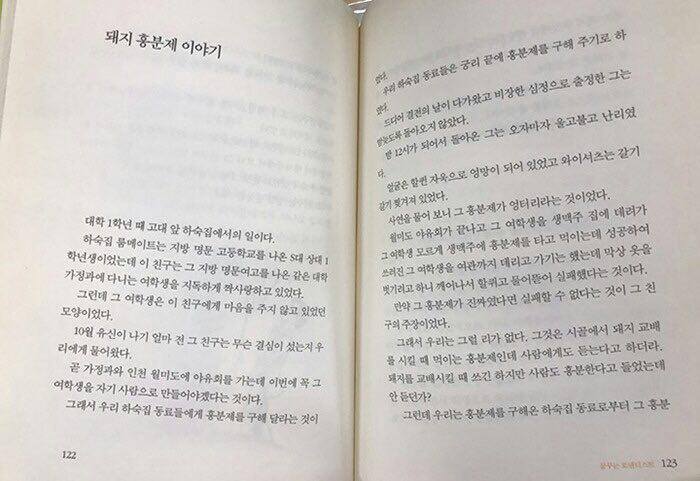 "He made his mind to make the girl his person on the day of a school outing event," Hong writes recalling the incident. "So he asked the housemates to get a stimulant and we made a decision to get the stimulant for him."
"When the day arrived, he didn't come back until late," he continues. "When he returned at 12 at night, he was crying. His face was a mess with scratches and his shirt was ripped everywhere."
Then follows a story depicting how the housemate failed to rape the woman because the pig aphrodisiac Hong and his friends gave him did not work on her.
Later in the chapter, Hong writes that he wouldn't ever have been engaged in such thing if he could go back to that time. "I did it for fun, but I realized how seriously wrong it was after becoming a prosecutor," he acknowledges in the essay.
As the controversy grows, Hong has dismissed the criticism, saying that he just overheard the story and added it to make the essay more interesting.
By Heewon Kim