Shake Shack, a New York-based global burger chain, will launch in Seoul next year in partnership with Korean bakery giant SPC, according to the American company's homepage.
The surprise announcement came a month after the burger brand opened its first Asian store in Tokyo, a sign it is accelerating international expansion less than a year after an IPO. Outside of the United States, Shake Shack already operates in the Middle East, Russia, Turkey and United Kingdom.
"We've heard from fans in South Korea for years that they'd like us to bring Shake Shack to their hometown, and we're absolutely delighted to do so in the dynamic capital of Seoul," Shake Shack CEO Randy Garutti said. "We consider it the highest privilege to partner with SPC Group, a revered operator whose admirable community commitment pairs strongly with our mission to Stand For Something Good [the company's motto]."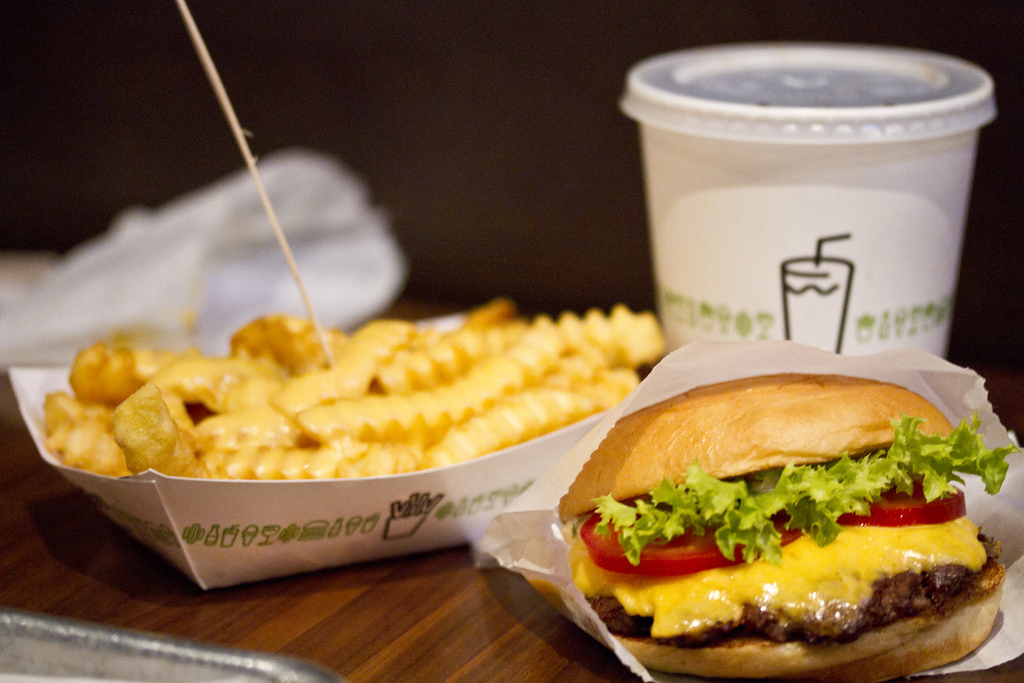 The news of Shake Shack coming to Seoul quickly spread after its official Instagram account on Monday night published a computer graphic image of Namdaemun, National Treasure No. 1, in central Seoul with a Korean phrase, "Mannaseo bangawoyo," meaning "Nice to meet you."
"We're movin' East to shake up the capital of South Korea in 2016," the posting said.
An impressive array of international restaurant and dessert brands – from Eataly in Italy to Sarabeth's of New York – have advanced into Korea in recent years as a gourmet culture continues to grow.
Korean travelers abroad – including many who have waited in lengthy queues at Shake Shack's first Madison Square Park store to get a taste of its signature antibiotic-free Angus beef burger, crispy crinkle-cut fries and milkshakes – have hoped for a local Shake Shack branch.
Shake Shack will compete against other international brands such as McDonald's and Burger King, as well as local stronghold Lotteria. Caffe Bene, a coffee franchise, jumped into the burger business earlier this month with Tony Burger, located on the first floor of its headquarters in Cheongdam-dong, southern Seoul.
The Shake Shack chain was founded by New York restaurant mogul Danny Meyer's Union Square Hospitality Group, which operates fine-dining restaurants across New York. The burger chain debuted on the New York Stock Exchange in late January.
SPC Group is best known for the Paris Baguette bakery chain. Shake Shack and SPC Group intend to open at least one store in 2016 and a total of 25 in Korea through 2025, the statement on the homepage said.
BY SEO JI-EUN [seo.jieun@joongang.co.kr]