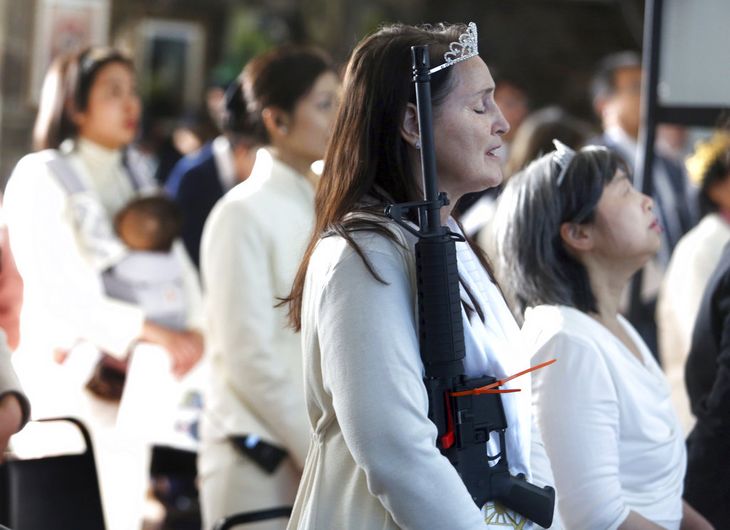 Wedding dresses, crowns, and firearms – hundreds of people gathered in Pennsylvania and displayed the rare combination.
On February 28, World Peace and Unification Sanctuary held a mass wedding ceremony in Newfoundland, Pennsylvania. About 600 worshippers gathered for the ceremony, leaving local residents with fears.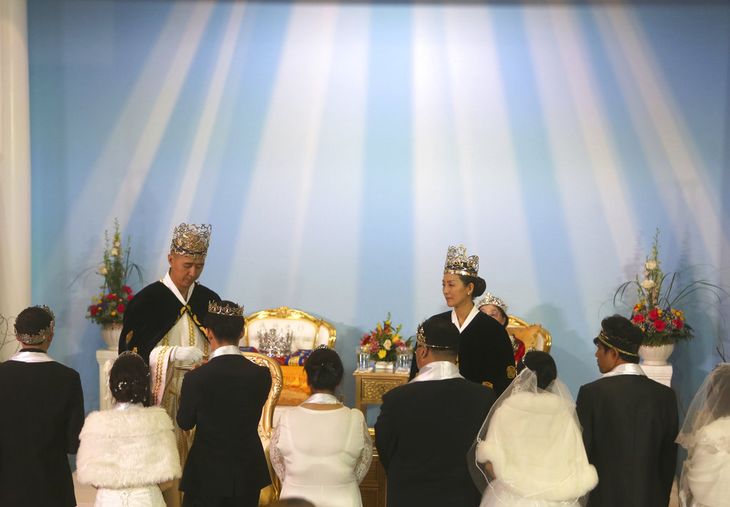 Sanctuary Church, founded by the son of Moon Sun-myung of Unification Church Moon Hyung-jin, encouraged its members to bring the "rods of iron." Hundreds of people appeared AR-15 rifles in hands, which cause a close by elementary school to shut down on the day for safety issues.
Regardless of the controversy, the ceremony was carried out as planned. About 100 worshipers with firearms licenses carried unloaded semiautomatic rifles to the ceremony. According to the church, people went through strict security checks before entering.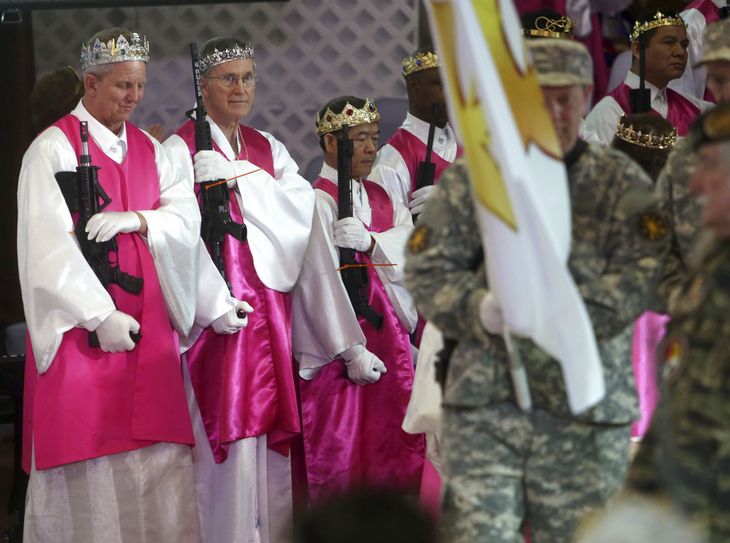 170 among attendees took flights from Korea for the ceremony. A woman in her 70s, who only identified herself by last name Jung, said, "People from Korea like myself cannot own a gun so we just went to shooting ranges to shoot five bullets each."
"We also paid $700 for a gift certificate from a gun store as evidence of our intent, but we didn't bring actual guns."
"I wasn't scared because I've been hearing about it often even before coming to the US," she answered the question asking if she was afraid when shooting. "I think Korea, too, need to legalize the gun ownership."
"Firearms are necessary in order to protect oneself, family, and the country," Jung emphasized. The founder of Sanctuary Church also argues that firearms represent the "will and power to protect family, community, and utopia."