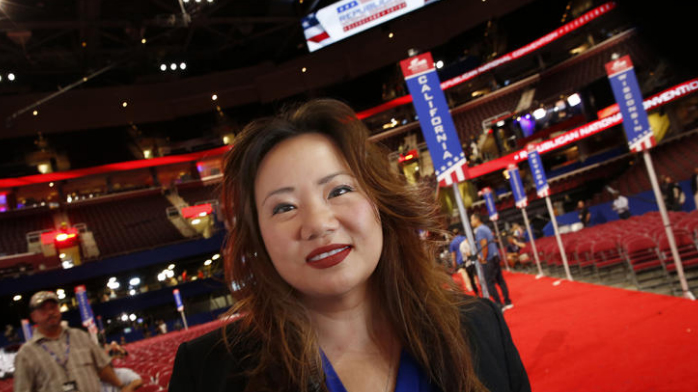 Marcia Lee Kelly, an Orange County native Korean American, is behind the scene of the Republican National Convention in Cleveland. As the first woman and first Asian American to serve as director of operations for the Republican National Convention, Kelly is professionally managing the convention, which is expected to draw 2,470 delegates, 15,000 members of the media, and 50,000 guests.
At a time of growing national unrest caused by recent racial conflicts, Kelly's duty as director of operations is not light. "We live in a volatile, somewhat dangerous world right now,"  said Kelly to Los Angeles Times. "And we're determined to make sure our guests and the city of Cleveland are safe."
Born as the youngest of five children of Korean immigrants, Marcia Lee Kelly moved from Laguna Niguel to Cleveland a year ago to serve her role to lead a team of 25 people for the Republican National Convention.
Replacing lunches with Peanut M&M's for lack of time, Kelly is busy as a bee, fulfilling her duties: everything from supervising vendors to monitoring pedestrian safety to managing trash collection.
This convention is not the first high-profile event Kelly has worked on. She also served as director of special events for former New York Mayor Rudy Giuliani and worked with former President Bill Clinton and Oprah Winfrey on a post 9/11 memorial service.
Nevertheless, she is sure that this convention will be the most memorable one, with the feeling of responsibility as the first Asian American and first woman to manage the event.
Find the original article here
Translated by Heewon Kim