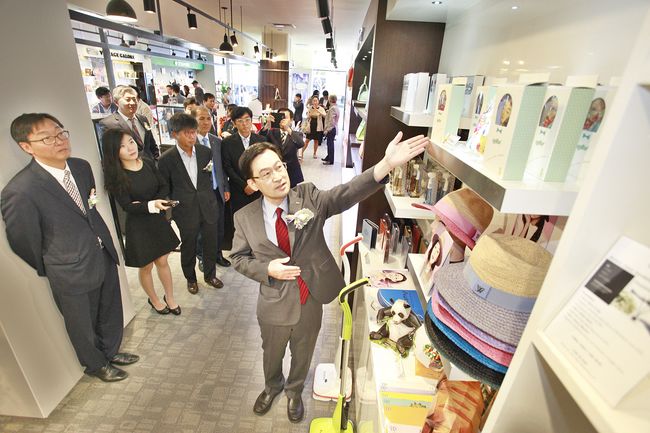 Quality products from Seoul's small businesses have landed on Beverly Hills.
On October 4th, the L.A. and Seoul headquarters of Kbiz opened 'Seoul Designers Store' inside K-Soho, a South Korean based shopping mall located in Beverly Hills. Kbiz is Korean Federation of SMEs founded in 1962 to improve the economic status and support equal opportunities for Korean SMEs.
40 products from 26 Korean SMEs have been selected to be on display. Included among them are vibrating facial brush, fashion leggings, aroma candle, hair treatment, and automatic vacuum cleaner.
"Only the selected 15% of products are sold at 'Seoul SME Designers Store,'" said Park Seung-chan, head of the Seoul headquarter. "We will continue to support SMEs by creating opportunities to introduce high quality made-in-Korea products to U.S. market."
Visit K-Soho today and shop quality products from Korea!
Address: 425 N. Beverly Dr Beverly Hills
Original article by Sung-yeon Lee