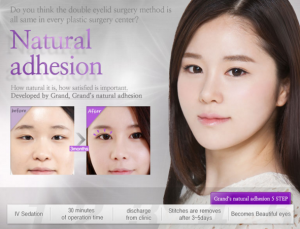 South Korea has become known as the world's plastic surgery capital. As reported in a March 2015 article in the New Yorker, the country has the highest rate of plastic surgery per capita in the world and estimates say between one-fifth and one-third of Seoul's women have undergone cosmetic procedures.
In the prosperous streets of Gangnam, there is an abundance of at least 500 clinics and a large number of skilled plastic surgeons. South Korea offers relatively cheap cosmetic procedures including double eyelid surgery and complex face and body makeovers.
Seoul National University Hospital plastic surgeon Kwon Seung Taik said during an interview, "An average – not excellent – face lift in the United States will set you back about $10,000. But in Korea you can get the same service for $2,000 or $3,000."
Mary Yoo, a student attending University of Chicago, told JSR, "Personally, I don't really like plastic surgery, but I think people in Korea have come to think of it as makeup almost – something basic and not a big deal."
According to Yoo, "I think this reflects the unachievable beauty standard in Korea. It's similar in the US I guess, with all the retouched photos seemingly reflecting perfect beauty."
South Korea is recognized for its acclaimed K-pop stars, many of whom have gone under the knife. Moreover, advertisements for plastic surgery can be seen at numerous places such as online, on television, the subway station, buses, on the streets, and many more.
Yoo continued, "Because there is so much demand for it, though, I've heard some people perform the surgeries really cheaply and without the necessary precautions, so people die from the surgeries. It is a 'surgery' after all and regulations need to be enforced."
According to the New Yorker article, "Every few months there is a story in the newspaper about someone not waking up from the anesthetic after a procedure."
By Ann Yoo
Original Article: http://www.jstudentboard.com/reporter/korea-and-abroad/plastic-surgery-grips-korea/