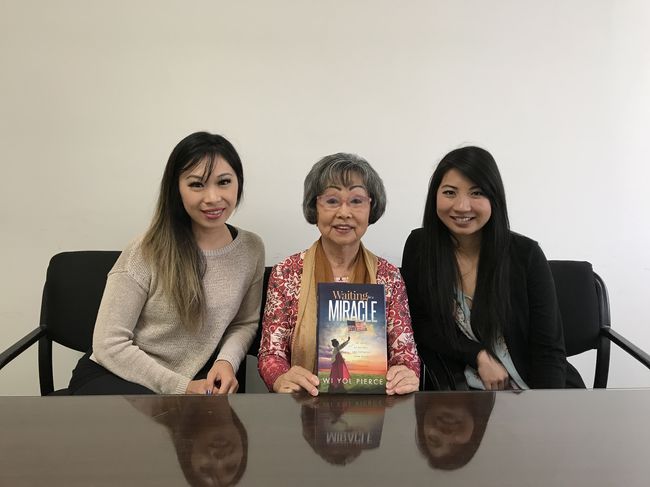 "I've wanted to tell my nieces and nephews about the experiences of their parents' generation."
Eui-yeol Pierce Lee, 79, recently published his autobiography Waiting for a Miracle, which documents his life transcending well over half-a-century.
"I waited tables for a job for 56 years," Lee said.
"As life went on, I realized that my nieces and nephews were developing curiosity in the life experiences of their parents. That's why I wrote this book. By reading it, they'll be able to learn about the stories of the older generations, many of whom went through the Korean War as well as life as immigrants in the U.S."
Born in an impoverished environment in South Korea's Gyeong-gi Province, Lee waited tables at the U.S. military base restaurants. She coincidentally developed a relationship with one of an Army general who helped him to go to the U.S.
"I feel like I would have died had I stayed in Korea," Lee said. "My dad passed away when I was only 22. I needed to find a new path with my two younger sisters."
Lee added: "It's not as if the general's decision to send me and my sisters to the U.S. was easy. It's obviously an awkward favor to ask when you're a young woman looking to escape to the U.S. without a solid foundation. I kept on asking him, because I had no other options."
In 1971 at age 33, Lee enrolled in a hairdresser academy. However, education was only a temporary route for Lee. Her sisters at the time were just 16 and 20. Lee essentially had to get married to be able to look after her sisters. Her only option was to marry "Mr. Pierce" who was 23 years older than her.
Lee chronicled her life story, centering on her experiences between 1945 and 1950 when she spent time at the U.S. Army base. The story even includes a historical background of the Korean War.
The journey of publishing an autobiography was made easier by Shirley Wong, Lee's daughter-in-law. Wong helped to contextualize Lee's experiences through 240 hours of verbal communication. The writing aspect was also assisted by Cindy Wong, a freelance writer.
"The happiest moment for me was when I earned my U.S. citizenship," Lee said. "Mr. Pierce wasn't very helpful at one point. My only option to provide my sisters with freedom was by earning the citizenship."
Lee confessed that now is the happiest period of her life. "Most immigrants will share the same sentiment in my book," she said. "It's something many people will understand. For young people, it may not be the experience they went through on their own, but I hope the book gives them a chance to better understand the generation of their parents."
Lee's book is already available on Amazon. The Korean version will be published next month.
By Byung Chang