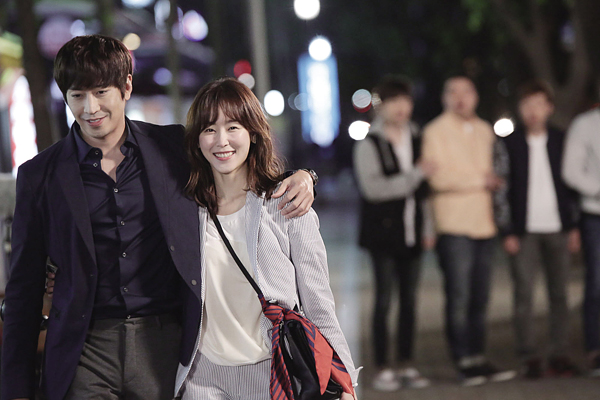 The hugely popular tvN drama "Oh Hae-young Again" officially ended late last month, but it's getting a slight extension through extra episodes featuring extended scenes and outtakes.
The first episode aired Monday night, followed by another tonight at 11 p.m.
The romantic comedy starring singer-turned-actor Eric and actress Seo Hyun-jin was a huge hit.
It ranked first according to the Contents Power Index (CPI) ranking in the fourth week of May, beating out even MBC's flagship entertainment program "Infinite Challenge."
CPI is a new metric for a show's popularity co-developed by CJ E&M and the market research firm Nielson Korea. It measures how many people have both searched online for a given show and read articles about it.
According to Nielson Korea's own rankings, the show was first for five consecutive weeks until the third week of June, according to Nielson Korea. The drama revolves around Oh Hae-young (Seo), an average woman whose accomplishments are constantly outshined by an over-achieving classmate with the same name, and Park Do-kyung (Eric), a good-looking, successful sound director who develops clairvoyance.
Due to popular demand, "Oh Hae-young Again" has been aired in numerous countries overseas like the United States, Hong Kong, Singapore and Israel.
By Jin Min-ji