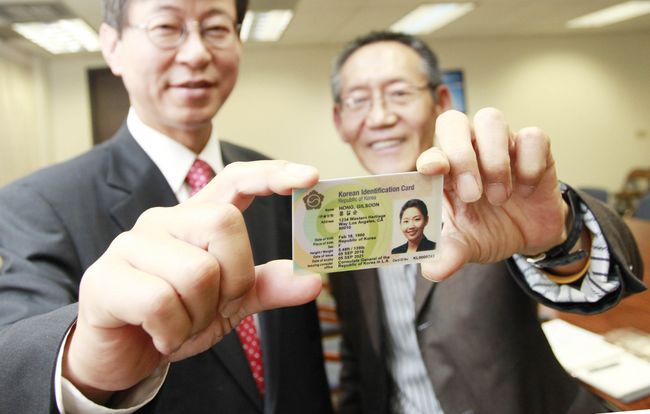 L.A.'s Consulate General of the Republic of Korea will issue the much anticipated identification card to South Korean citizens residing in Southern California from Oct. 4 under the AB 60, which directs the California Department of Motor Vehicles (DMV) to grant driver's license to all residents regardless of their immigration status.
Following the consulate office's announcement, the DMV also said that it will accept the soon-to-be issued IDs as the primary paperwork for driver's license applicants. The consulate office added that the applicants for the new ID will know immediately if he or she is approved for it and that the card will be granted on the same day.
Although the consulate office has been granting a similar ID for years, the DMV has refused to accept it as one's form of identification as the card did not contain a hologram, barcode or QR code, which made it susceptible to illegal duplication. The new ID will be designed to meet the DMV's prerequisites.
"We've made an inquiry to the DMV last Tuesday about whether the new ID meets its requirements," said L.A. consul general Key-cheol Lee. "On Monday, we were told by the DMV that it will begin to issue driver's license to South Korean citizens by November."
The new ID card is expected to help the undocumented South Korean immigrants to expedite the process of obtaining a driver's license rather significantly. The DMV currently requires an e-Passport, new consulate ID and proof of residence as part of its screening process in issuing a driver's license.
Those who do not meet that requirement must go through a second stage of screening with some of them eventually failing to obtain the rights to drive altogether.
"With the new consulate ID card, Korean citizens residing in Southern California can shorten the process of getting their driver's license," said Lee. "The consulate office will continue to strive towards serving our immigrant population in this country."
To apply for the new consulate ID card, applicants must submit a completed form, an original valid passport and its copy, proof of residence and a $20 processing fee.
As the new consulate ID card will be accepted as a valid form of identification in L.A. County, its applicants with criminal records in South Korea may not be approved. Moreover, the driver's license granted to a holder of the new consulate ID is not valid at airports and in places outside of California.
By Hyoung Jae Kim