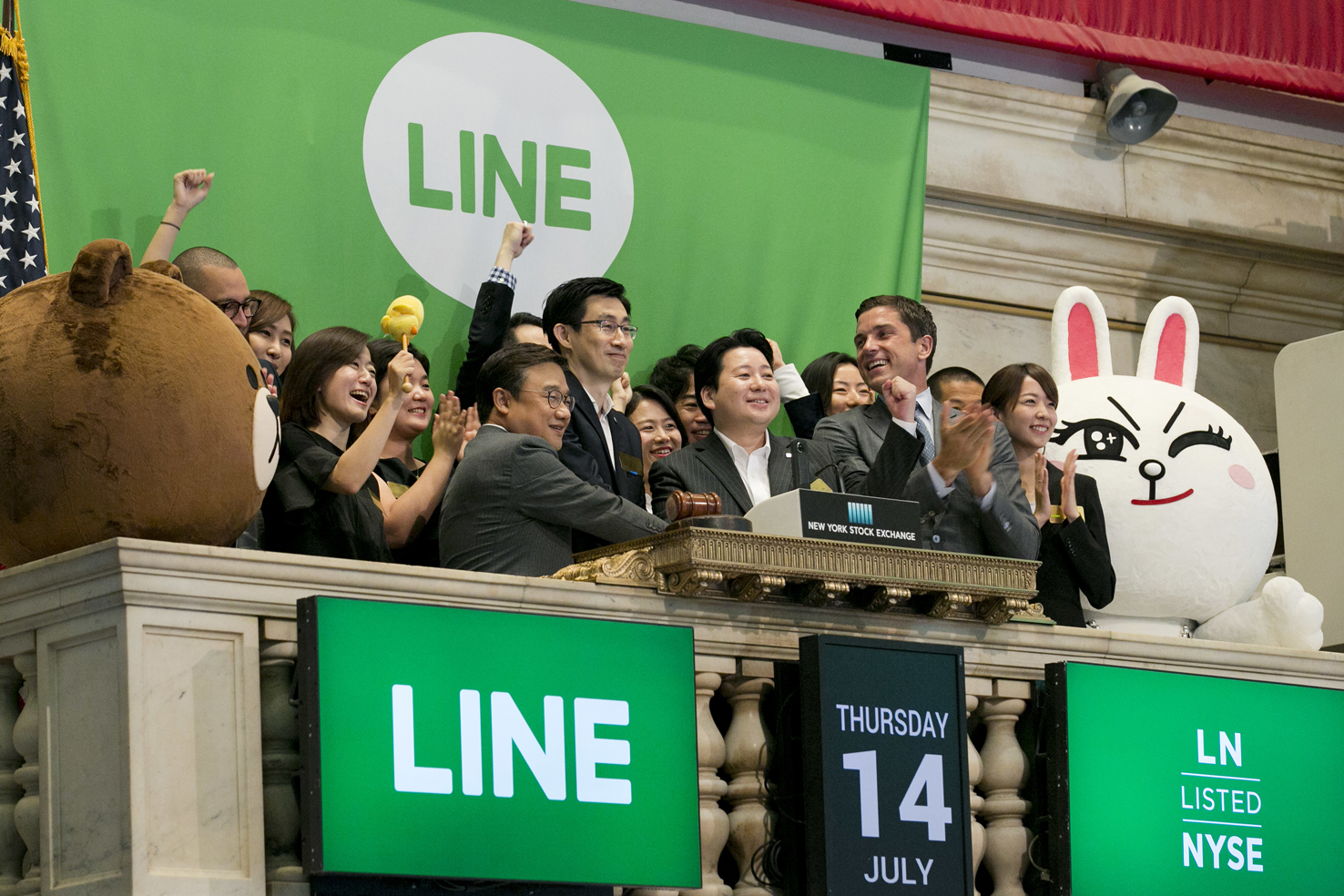 Mobile messaging application Line soared in IPO on the first trading day in New York. Line is a Japan-based corporation owned by Korean Internet giant, Naver.
On the 14th, Line started trading on the New York Stock Exchange (NYSE) with $44.49 debut price, which was 35% over the IPO price of $32.84. Then, it ended its first day at $41.68, which was 26.6% higher than the IPO price.
Line is the fifth tech company to go public in New York this year. On that day, a total of 22 million ADR shares were made.
Line raised over $1.1 billion over IPO, which is the biggest tech IPO of this year. Line's company value is estimated to be $7 billion.
Even before its IPO debut, Line started receiving a lot of attention. In Japan where Line's head office is located, the determined offering price was 3300 yen ($31.3) from the target range of 2900 yen to 3300 yen. Line was so popular that the number of people who subscribed was 25 times more than the quantity of stock they had.
Line, which is ranked 7th among mobile messaging apps in the world, reached a high market share, and it is rapidly growing in Southeast Asian countries such as Indonesia.
The number of Line's monthly users is more than two hundred million people, and last year's sales reached 120 billion yen, which is about $1.1 billion.
Original article available at http://www.koreadaily.com/news/read.asp?page=7&branch=NEWS&source=LA&category=&art_id=4437275
Translated by Audrey Joung