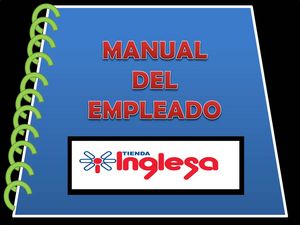 At a small business operated in L.A. Koreatown by David Park, the employees are mostly of Hispanic origin. Park wanted to create a Spanish employee handbook for them after some labor laws have changed last year. He has even consulted a lawyer for it.
"I wanted to let my Hispanic employees know about the change in labor laws, so I needed an employee handbook in Spanish since it's often difficult to communicate with them," said Park. "But I've been reluctant to make it now because it apparently costs thousands of dollars to create the handbook in languages that aren't English."
Park is not the only business owner who wishes to create a Spanish employee handbook in Koreatown. As more businesses begin to employ Hispanics whose population in L.A. has been growing for years, the demand for Spanish handbooks has become stronger than ever before.
Another reason for the increasing demand has also been triggered by lawsuits that have been filed in recent years by employees over violation of labor laws.
As Park explained, however, the production process of an employee handbook in Spanish is not only complicated, but also costly. Especially with the recent changes to the labor law, there are more revisions and edits, which contributes to the high cost.
The cost of handbook varies depending on the size of the business, but it ranges from $1,500 to $4,000. The book, produced by labor lawyers, also costs more if it requires translation, which is the case for many Korean-American businesses.
"We're thinking about making a handbook as we start to have more regulations for various situations, such as lunchtime, breaks and even with things regarding the wage structure," said Soo-yeon Lim, the president of Soowon Galbi in Koreatown. "Most of our employees are Hispanics, whose English is their second language at best. So we're looking into making the handbook in Spanish."
Employers are not required to provide handbooks by law, but they are strongly recommended by labor law specialists to business owners who want to avoid potential legal actions.
"Obviously, simply making and providing a handbook doesn't solve every problem for employers," said litigation attorney Soo-young Park of Fisher Phillips. "They need to receive signatures from their employees, who must agree that they have fully read and understood what was stated in the book. It's important that the business owners communicate the company's regulations and policies clearly."
By Sung Yeon Lee