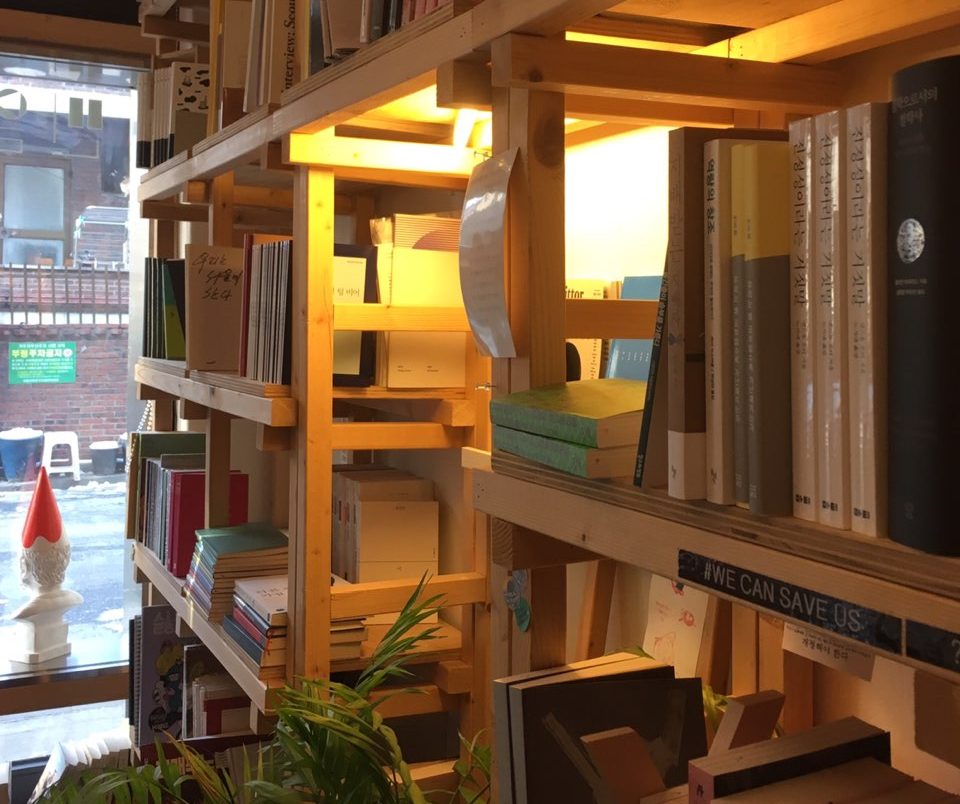 Since a decade ago, economic experts have been saying that bookstores are doomed – or at least in the process of being doomed – worldwide. Other means of entertainments are replacing the classical medium and a great portion of readers finds it more convenient and affordable to read using their electronic reading devices, no longer spending time choosing what to read surrounded by bookshelves.
South Korea is no exception when discussing the downtrend of the bookstore business. Especially as the online market is getting more aggressive in their marketing strategies, small-scale local bookstores are losing appeal. Consequently, only a few large bookstores like Kyobo Book Centre or Youngpoong Bookstore can survive the downturn.
Recently, however, local bookstores are rising from the ashes in Seoul, Korea. By differentiating themselves from large-scale franchise bookstores or online services, local bookstores are finding their own ways to survive the recession in the bookshop market.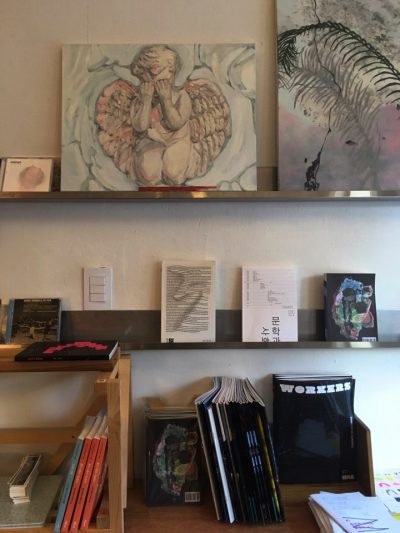 The greatest appeal of the small-scale local bookstore is in the owner's presentation of a curated selection. Contrary to large-scale businesses or online stores where there is less or no limit to the number of books on shelves, local bookstores often suffer from a lack of storage space. As it is difficult to present a wide variety of books, business owners tend to choose and display their own selection.

Man Il, a small independent bookstore located in Mangwon in Seoul, is a great example of a bookstore presenting a curated selection of books. The compact bookstore, which introduces itself as a "selected and themed local bookstore," is packed with a communal table with 5-6 seats and wooden bookshelves filled with books of various subjects. The selection, which appears to be rather anarchic, comprises books about a coherent subject in addition to those written by local authors living in Mangwon. The owner chooses the theme once in a while, which usually pertains to social justice or speaks about humanitarianism. When I visited in the winter of 2017, the bookstore was carrying books about feminism in Korea.
Other small-scale local bookstores strategize their businesses in similar ways. Travel Bookstore Sa-yi-ae, located in Yeon-nam, Seoul, carries books about travel only, while Mystery Union located in Sinchon is filled with books of the mystery genre. There are also bookstores for non-Korean readers like Seoul Selection Bookshop in Samcheong and Cat Bookstore Schrödingers in Sung-in, which presents books about cats.

This new movement of local bookstores is rewriting the definition of the bookstore. Not only is a bookstore a place where books are sold, but also such emerging bookstores are the place where visitors can interact with the neighborhood as well as people who share similar interests.
By Heewon Kim