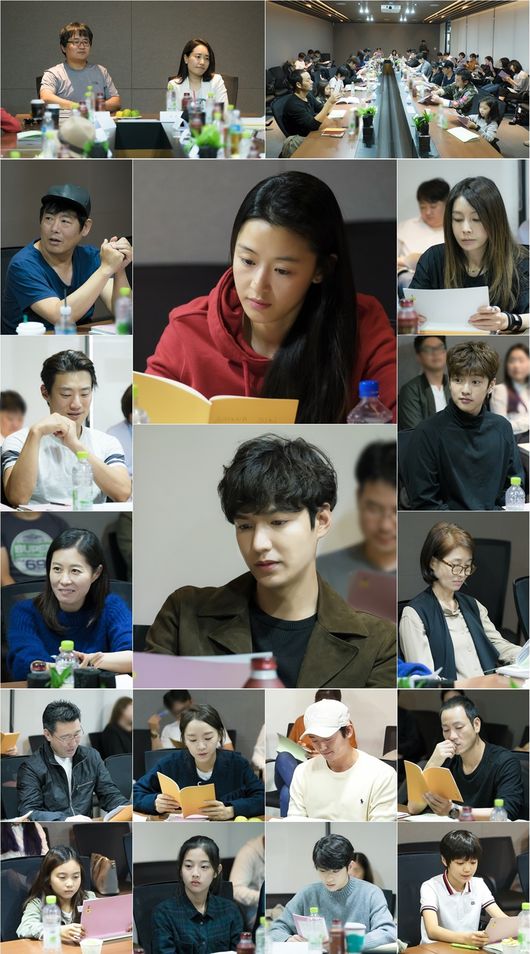 Actors and actresses for the upcoming K-drama series starring Lee Min-ho and Jun Ji-Hyun met for the first time for the read-through. Two months through its filming, The Legend of the Blue Sea finally had its first read-through due to the busy schedules of featured actors and actresses.
The Legend of the Blue Sea (푸른 바다의 전설) is a fantasy romance drama series. Starring Jun Ji-hyun as a mermaid and Lee Min-ho as a swindler, the drama series is expected to illustrate the fantasy romance comically.
For the first read-through, actors and actresses including Lee Min-ho, Jun Ji-hyun, Lee Hee-jun, GOT7 Park Jin-young, Sung Dong-il, Moon So-ri, and Hwang Sin-hye, as well as Producer Jin Hyeok, Writer Park Ji-Eun, and other staffs gathered.
The highly anticipated new drama will air its first episode on November 16, following Jealousy Incarnate.
Original article by Pyo Jae-min
Translated and edited by Heewon Kim