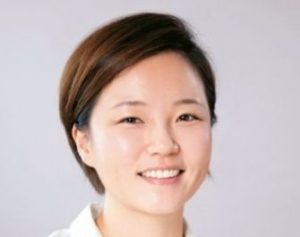 [NEX-GEN LEADER: Jinni Kang]
"During my time at a law firm, I always felt unsatisfied. The organizational structure made it difficult to provide individual assistance to the many clients who needed help in Korean."
This is the story of Jinni Kang (37), a lawyer in California. Known for its strict labor laws, she noticed a lack of information about labor laws among the Korean American community whenever she took on cases. This inspired her to use writing as a means to share her thoughts.
After each case, Kang personally began writing labor law articles for blogs and websites. She explained complex labor laws in a simple and accessible manner, deviating from the usual formal legal columns. Kang fearlessly employed colloquial language and adopted a question-and-answer format.
Engaging writing invites responses. Korean Americans started seeking advice from Kang, which in itself was rewarding. Being able to assist Korean Americans in the United States, where the law plays an integral role in daily life, fills Kang with a sense of pride that only a Korean American lawyer can understand.
"While working at the firm, I realized that labor law cases are not mere assembly-line tasks; they are unique and deeply personal," Kang said. "I have witnessed cases where employees are unaware of their violated rights due to a lack of knowledge about labor laws or not knowing what steps to take."
This realization led Kang to consider her role as a young lawyer extending beyond representing clients. She recognized the significance of educating the Korean American community about employee rights, especially as second-generation individuals gradually replace the first-generation.
Presently, Kang continues to write about labor law on her personal website (jinnikanglaw.com) as well as on other platforms like MissyUSA, Job Korea USA, and WorkingUS. She recently opened a private office in Beverly Hills to provide assistance to Korean Americans.
Kang embarked on her legal career at the age of 30 with Marlis & Park, a local law firm in California. Prior to coming to the United States, she worked as an international press officer at the Korea Institute of Machinery and Materials and the Korea Institute of Patent Information. Her diverse experiences in working with media outlets worldwide have equipped her with the ability to write clearly and coherently.
"While pursuing a Ph.D. in linguistics at UCLA, I switched to law school because I believed I could help more people by understanding the law," Kang shared. "Additionally, I was fascinated by winning cases, so I made the decision to become a lawyer."
Kang excelled academically throughout her schooling, consistently being an honor student. She achieved summa cum laude honors at Seoul National University (B.A. and M.A. in linguistics). At Southwestern Law School, she graduated in the top 10 percent of her class and received the CALI Award for Constitutional Law and the Dean's Distinguished Service Award.
"As a lawyer representing employees, I want to continue fighting the good fight," Kang expressed. "I will continue providing more information through my writing to ensure Koreans do not fall victim to misunderstandings of labor laws."
BY YEOL JANG    [jang.yeol@koreadaily.com]