The Kpop industry is always buzzing with hundreds of new releases every month. The following list of Kpop idol comebacks in February is here to help you focus your attention on which new releases to look out for:
FEBRUARY 1st – WINNER
After one year and five months since their debut album, YG Entertainment's five member boy group is finally making a comeback this February with a mini album EXIT.
The entire album, including the double title songs, 'Baby Baby' and 'Sentimental', has been written by WINNER members themselves, showcasing their musical talent.
'Pricked' featuring Mino and Taehyun was released in mid-January as a sneak peak teaser of their upcoming hit.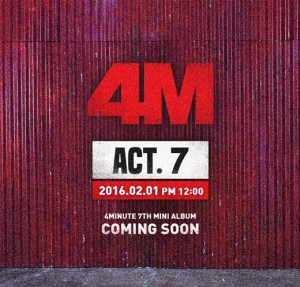 FEBRUARY 1st – 4 MINUTE
After a successful hip hop title song 'Crazy' last February, 4MINUTE is back again with a mini album 'Act.7'. Known as the ultimate girl crush girl group of Kpop, fans are eager to see what they will bring to the table.
Cube Entertainment actually postponed their comeback from the original scheduled date in January in order to allow sufficient time for a perfect finish.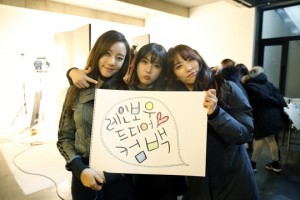 RAINBOW
Seunghyun, Kyuri, and Hara have ended their contract with DSP Media and KARA has officially disbanded in January of 2016, marking nine years since their debut in 2007.
DSP Media is putting its hight hopes on Rainbow with this comeback since they are the second oldest girl group after KARA remaining in the company. Rainbow has yet to shine in the Kpop spotlight since their debut in 2009 with the exception of the popularity of A in 2010.
SHINEE Taemin
SM Entertainment announced that SHINEE's maknae Taemin will return with a solo album next month. After a largely successful solo debut Ace, fans are eager to see what Taemin will bring to the table this time.
By Hajin Lily Yi