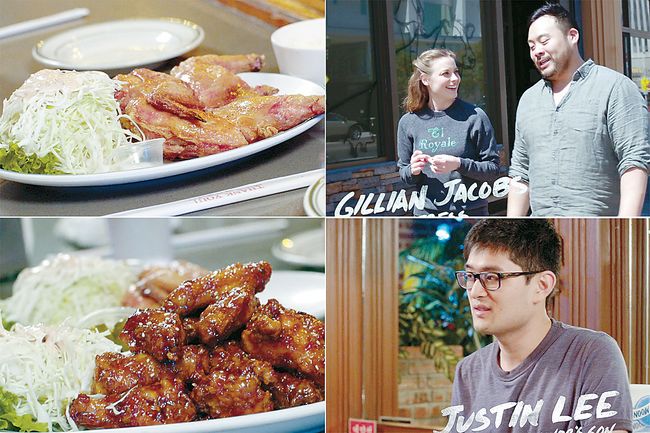 Los Angeles Koreatown's historic pub OB Bear was featured in popular Netflix food documentary series.
"Ugly Delicious" is a recently launched food documentary series hosted by James Beard Award-winning chef David Chang. In each series, the star chef explores an iconic dish as a mean of breaking preconceptions about different cultures.
In the sixth episode of the series, which is boldly titled, "Fried Chicken," David Chang crosses states and nations to scrutinize the culture infused in fried chicken in different regions and races.
In Koreatown, Los Angeles, the chef, with actress Gillian Jacobs as a featured guest, visits OB Bear to try the restaurant-pub's signature Old School Korean Fried Chicken and Hot Wings. One of the pioneers of the boom of LA Koreatown restaurants, OB Bear has been serving customers since the mid-1900s.
"If kimchi can become popular in my lifetime, then anything can happen with Korean food," said Chang about the position of Korean food in a bigger context. "But I think it's inevitable that you're going to see Korean fried chicken on menus at Ruby Tuesdays or TGI Fridays."