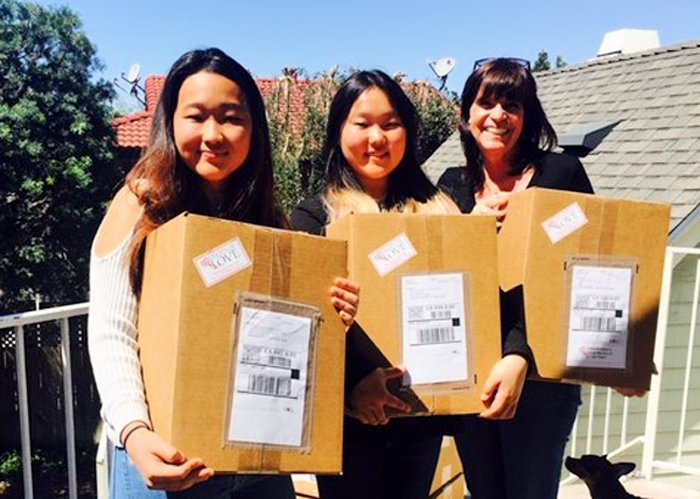 Korean-American teenagers are stepping up to help young cancer patients.
The Korean American Family Services (KFAM) donated 100 blankets and beanies, which volunteers have sewn on their own, to young cancer patients through its program named "Knots of Love."
Knots of Love is a program created to help young cancer patients. Since its start in 2007, about 338,000 beanies and blankets have been donated.
To make the beanies and blankets for this year's donation, eight teenagers and 10 adults got together to sew the goods. It reportedly took three to four hours for beanies, while blankets took about 10 hours to sew.
Those interested in joining the volunteer team is encouraged to call 714-892-9910.
By Nakhee Park