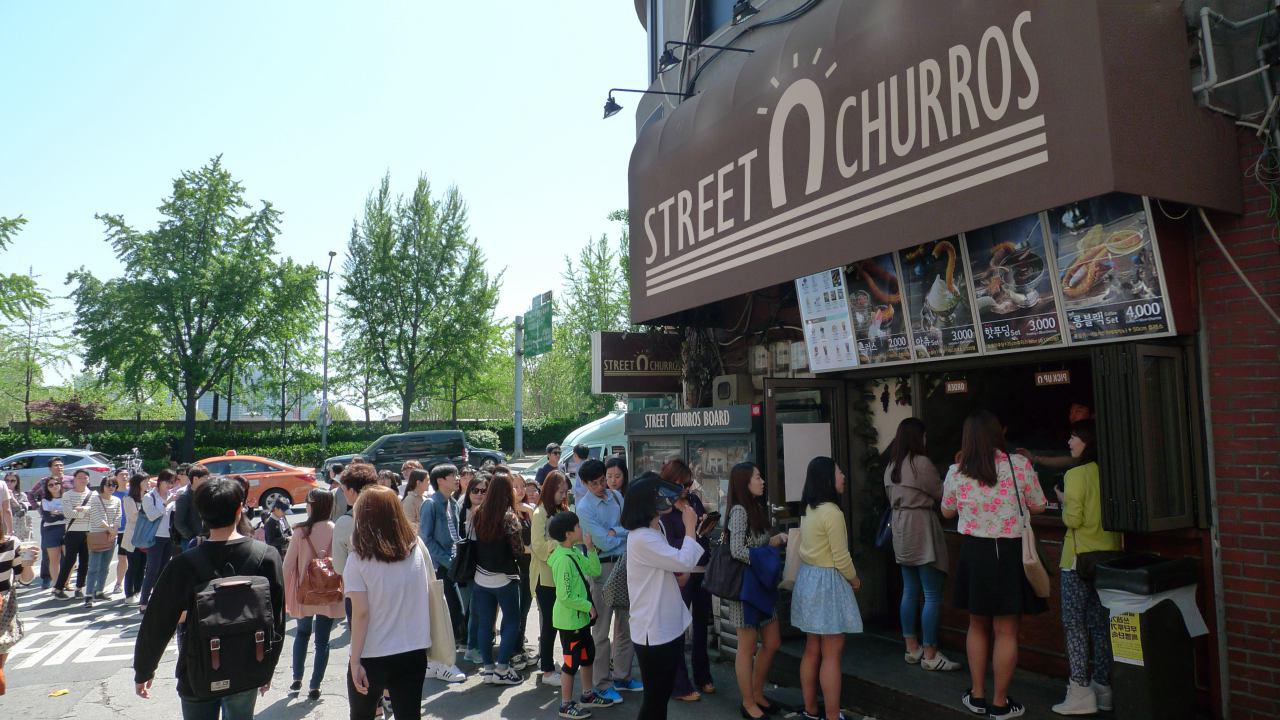 Not only is chorro Koreans' favorite festival food at theme parks, but it's also a popular street food in Korea, thanks to Street Churros.
Street Churros is a churro bar chain started from a small to-go place in Kyungnidan street. After successfully opening 82nd store in Korea, Sang-woo Soh of Street Churros is now getting ready to open his first churro bar in the States.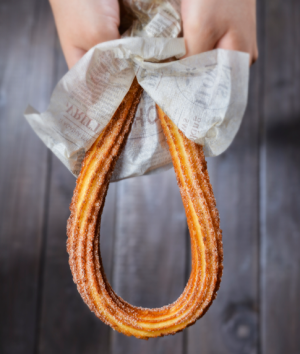 You may imagine the taste of your favorite theme park churro, but churros at Street Churro are even better. Rather than using frozen batter or reheating ready-to-serve churros, Street Churro freshly fries each churro to order. Every day, 2,500 to 3,000 customers visit the Kyungnidan store to taste fresh, chewy, and crispy churros.
If you wonder how the freshest chrro tastes like, pay a visit to Street Churro, which is to open later this month in Hollywood.
Original document available from www.koreadaily.com/news/read.asp?art_id=4201525
Translated by Heewon Kim