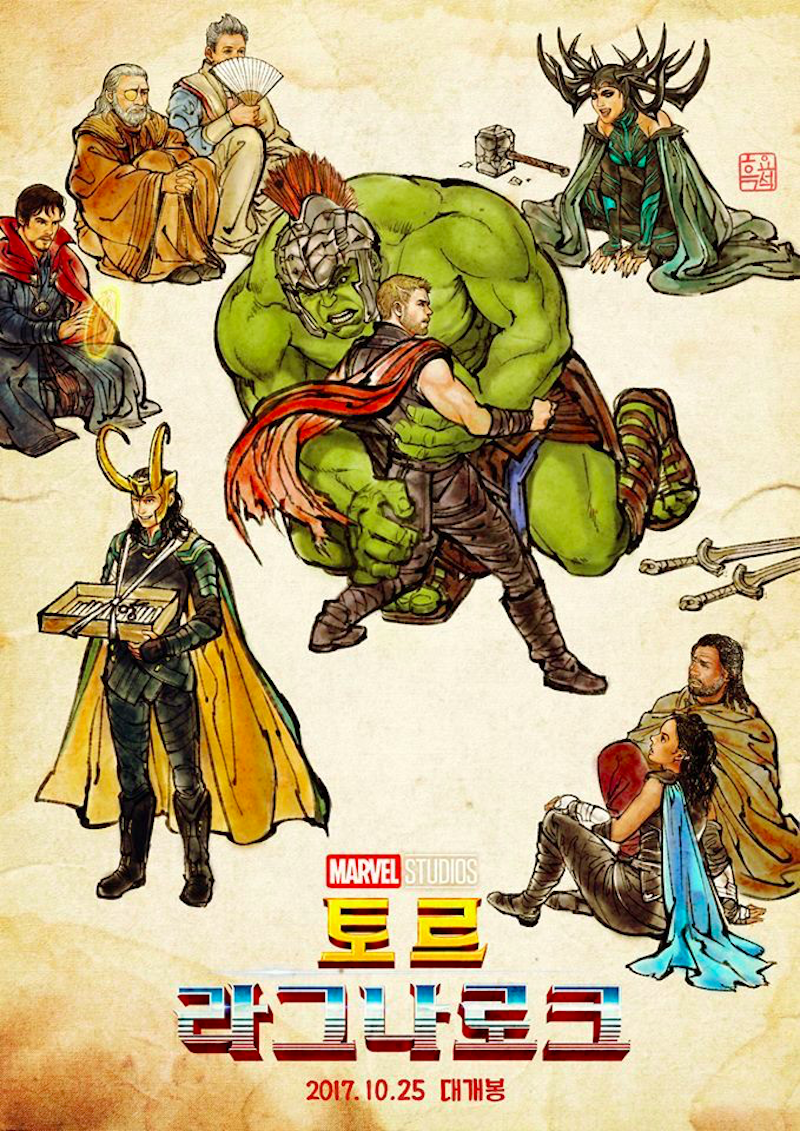 While the release of Thor: Ragnarok is only a few weeks away, South Korea's promotional poster for the film is catching global attention.
In the released poster, Thor and Hulk are wrestling against each other, with other Marvel characters surrounding them to watch their match. Marvel fans in Korea recalled the original work without difficulty: Ssireum by 17th-century artist Kim Hong-do.
The original artwork is one of the most famous art pieces from the 17th century Korea, acclaimed for its humorous depiction of peasants' lives.
The remake of centuries-old artwork places movie characters based on the original painting. It is interesting to find how the artist places each character in the most proper place. For instance, take a notice of Loki, who is placed in the position of a snack vendor.
The poster is created by Korean illustrator Obsidian, who is known for her amazing talent in hanbok illustrations. It is not the first time for the artist to work with Marvel. Previously, Obsidian collaborated with Marvel Korea to create the promotional poster for Guardians of the Galaxy Vol. 2, in which characters Star-Lord and Groot are illustrated in Korean traditional clothes, hanbok.
I WANT THIS!!!! SO AWESOME!!! https://t.co/2dLSgJGBj7

— chris pratt (@prattprattpratt) May 4, 2017
Where can I get one? #ThorRagnarok https://t.co/jXn9CBDyz7

— Mark Ruffalo (@MarkRuffalo) October 6, 2017
Both Chris Pratt and Mark Ruffalo took notice of the artworks, mentioning them on Twitter. This time, the artist replied to Mark Ruffalo, writing that she is finding a way to get the poster to him.
By Heewon Kim