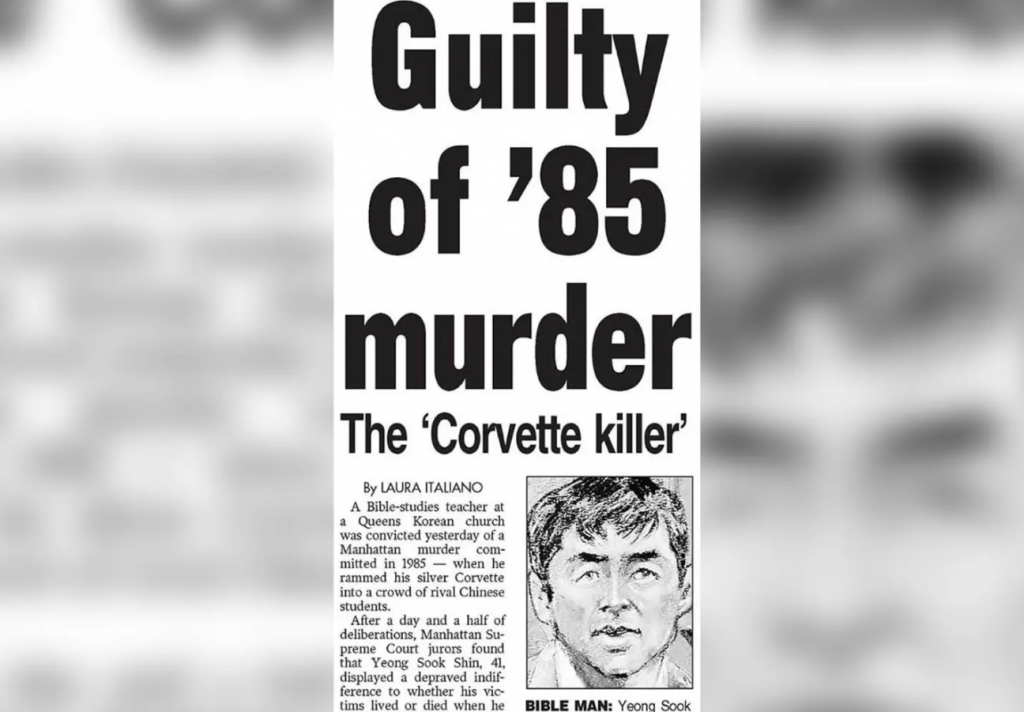 A Korean hit-and-run offender known as New York's 'Corvette Killer' is planned to be released on parole after 17 years in prison.
The New York Post reported on the 31st that Shin Yeung-sook (58), a Korean man who spent two decades on the run from the police after killing a Chinese Colombian student in 1985, will be released on parole.
Shin's target were the members of the Chinese gang White Tigers, who were known to be harassing Korean students at the time. He revved up the engine and smashed his Corvette into a crowd of students, killing one and injuring four. He ran off right after the act.
According to the police investigation, Shin rushed to the car with the aim of killing a member of the Chinese gang "White Tiger" who was harassing Korean students at the time.
Since then, Shin has been on the run to the Philippines, Canada, and Alaska for 21 years, and was found to have been serving as an associate pastor to avoid attention. However, he was arrested in New York in 2006 and sentenced to life in prison for second-degree murder of Cu Binh Tran.
On the 4th, the parole board approved Shin's release after reviewing his criminal history, judgment, and the possibility of returning to society. The earliest possible release date is listed as April 30.
BY KIM YE-JIN [kim.yejin3@koreadaily.com]