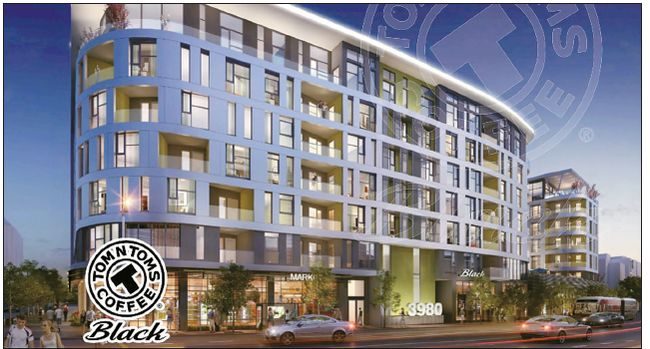 TOM N TOMS, the coffee chain originated from South Korea, is ready for its second phase in the U.S. Opening two new U.S. stores in May as well as adding a premium store is fall, TOM N TOMS is taking an aggressive stance as the first generation of Korean franchise business in the U.S. Currently, the chain has seven stores in the states.
TOM N TOMS, as a co-investor of Wilshire and Wiltern location, is opening its premium brand, The Black, this coming fall at the location. Previous to the premium store's opening, two new stores will be added in Los Angeles Koreatown and Whittier in Orange County. The business plans to expand to New York, DC, and Dallas as well.
TOM N TOMs' new store in Los Angeles will be located in the J-Plaza Mall on Olympic and New Hampshire. Another SoCal location will be in Whittier, a city in Orange County that comprises comparatively less Korean American population. Through the Whittier location, the coffee chain aims to introduce newly localized coffee beans to non-Korean population.
TOM N TOMS is also known for its active engagement with the local community. For example, the Koreatown location serves any drink on the menu for free to officers at Olympic Police Department.
"As an original Korean brand, we'd like to do something for the development of local community so that we can hopefully help the harmonization of Korean community and other ethnic communities," said Marketing Manager Son Joon-ho.
Original article by The Korea Daily, Los Angeles
Translated by Heewon Kim